Last Saturday at Ngong Road Children Foundation was nothing short of spectacular! The day kicked off with an energy-packed warm-up session of singing and dancing that left our souls buzzing. But that was just the beginning!
During the short break, high schoolers rejoined us for the end-of-term holiday, creating a vibrant atmosphere of mingling and interaction. Lunch was a hearty affair, with children enjoying good food and connecting with their mates. The day gained even more significance as we celebrated the birthday of one of our esteemed alumni, Elizabeth.
What made the day truly special was the initiation of rehearsals for our upcoming Annual General Meeting presentations. The music and drama club took center stage, working on a captivating choral piece that focused on discipline. With a new, professional, and kind trainer leading the way, the club formed a fantastic team, setting the tone for an exciting AGM.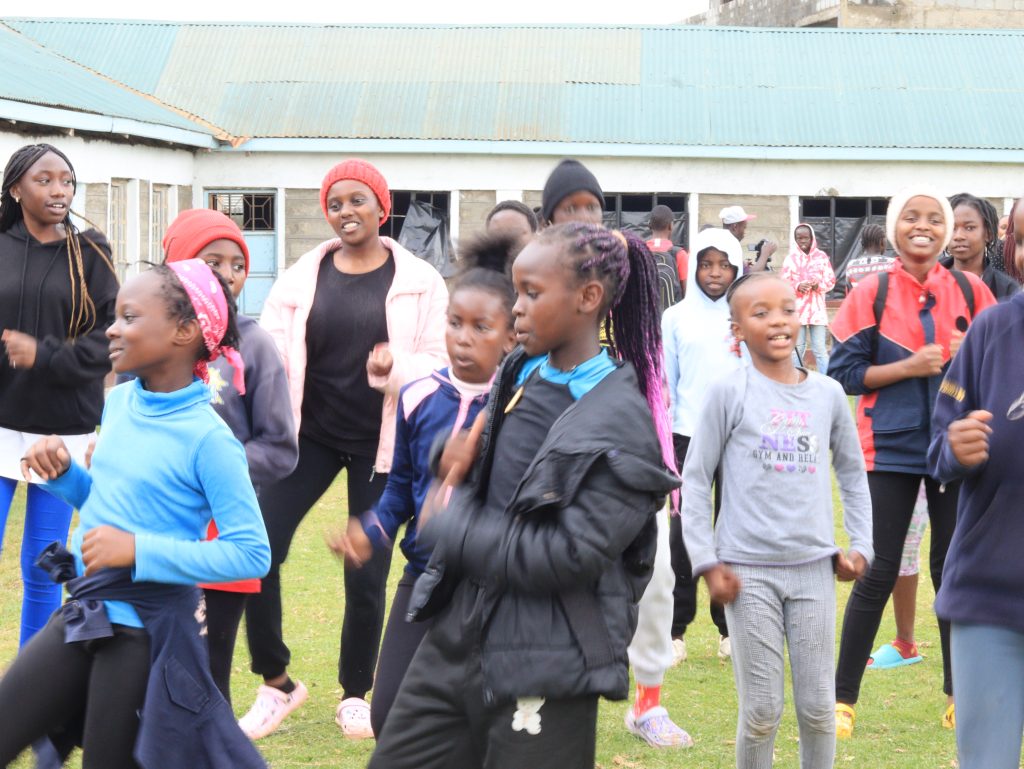 Our Taekwondo team showcased their defensive skills with high-flying kicks, all delivered with beaming smiles and infectious joy. The dancing team stole the show, displaying neck breaking and awe-inspiring moves during a test rehearsal to determine the best performers for the AGM.
The Art Club was in full swing, boasting talented and sharp artists among its members. They diligently prepared their best works for upcoming presentations, not forgetting the Financial Literature Club, emphasizing the vital role of financial literacy in life.
As the day unfolded, club presentations captivated the audience. We were thrilled to celebrate the birthday of Elizabeth, a mentor and a lawyer, as we cut the cake and indulged in snacks. It was a moment filled with joy and excitement, a fitting end to a day that showcased the incredible talents and achievements of our children at Ngong Road Children Foundation.
Ngong Road Children Foundation continues to be a place where dreams take flight, skills are honed, and celebrations are shared. Here's to more Saturdays filled with warmth, laughter, and the promise of a brighter future for every child we support.