We provide education and support for Nairobi children living in poverty whose families are affected by HIV/AIDS so they can transform their lives.
Who We Are
Friends of Ngong Road (FoNR) and Ngong Road Children Association (NRCA) are sister organizations with a shared mission, principles and values. We hold a deep belief in the value of education and the hope it can bring to young lives.
The devastation caused by HIV/AIDS in Kenya has left the country with approximately 1 million orphaned children and many more living with a surviving HIV+ parent. Children in this program all live in the slums of Dagoretti, Nairobi where the median household income is under two dollars per day. Approximately 50% of the children in the program are orphans and the other 50% live with a surviving HIV+ parent. About 5% of children in the program are themselves HIV+.
Education Changes Everything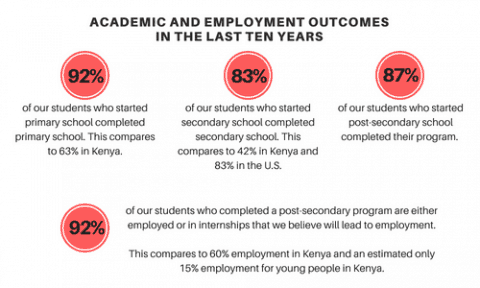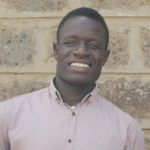 Meet George at this year's Annual Gathering on October 25 at Surly in Minneapolis! George is one of the graduates of the class of 2013.  George was orphaned at a young age and unable to attend school. Today he has his diploma in community development and is a caseworker at our local office. George is an inspiration to many young students and an example of one life transformed because of education. Read George's Story »
"I looked in the eyes of a parent who probably wouldn't survive the year and I promised we would look after her children. I am determined to keep my word."
--Sally Kenney