Friends of Ngong Road is governed by a volunteer board of directors. Responsibilities include:
Assure that affairs of FoNR are conducted in a fiscally responsible manner, and that legal and compliance requirements are met.
Actively participate in the strategic planning, development and recruitment activities of the organization.
Monitor and evaluate programs, outcomes, impact and performance of FoNR.
The FoNR board is a working board, with each board member having his or her own responsibilities in the U. S. and Kenya. All travel and many expenses are borne by the individual board members.
---
Board Member Biographies: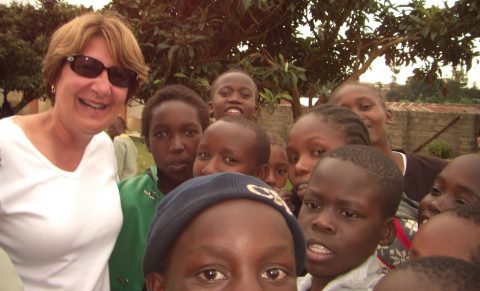 Paula Meyer: Founder and President of Friends of Ngong Road
Paula Meyer left a successful career at Ameriprise Financial in 2006 and has since focused on building Friends of Ngong Road, a non­profit organization whose mission is to provide education and support for Nairobi children living in poverty whose families are affected by HIV/AIDS so they can transform their lives.
As President of Friends of Ngong Road, Paula leads a talented team of senior executive volunteers from a variety of business backgrounds. Under her leadership Friends of Ngong Road has grown from an idea to a vibrant organization delivering education and life transformation for over 350 children in Nairobi, Kenya.
After many years as a corporate executive Meyer's belief is that the skills she and the organization's board of directors have learned in business can be applied successfully to deliver results in a different context. Friends of Ngong Road provides support to one of the most at-risk populations in the world – children who have lost one or both parents due to AIDS and living in poverty in Nairobi's slums.  U.S.-based fundraising operations are handled by volunteers allowing nearly 100% of funds raised to be sent to Kenya.
For full biography, please click here.
---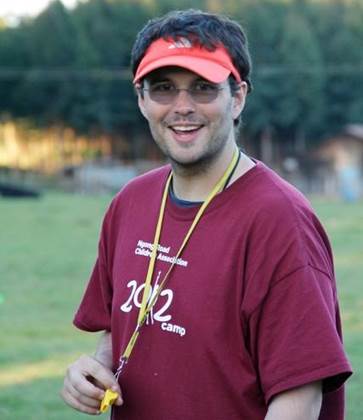 Turner Cobden: Operations
Turner Cobden is Chief Operating Officer at Gatzies.com, a growing E-Commerce company in Massachusetts.  As one of the original employees at the company, he had a unique opportunity to grow an organization of five people and 20,000 annual orders to 30 people and over 2 million orders annually. Turner is responsible for both the operations and technology development, combining the two into new ways to deliver a variety of products to customers that might not have been available online before.  An entrepreneur first, Turner is focused on making good investments of time, effort and money to achieve optimal results with minimal risk.
Responsibilities at FoNR: Turner is responsible for internal operations at Friends of Ngong Road.  He oversees the information exchange between Kenya and US and assists with managing the FoNR database that tracks donations, sponsorships, and children.  In addition to this, he provides capacity planning and pieces of the roadmap for Friends of Ngong road to continue balancing growth and minimizing overhead.
Why I am involved with FoNR: I first became involved with Friends of Ngong Road in 2008 when Tom Gleason reached out to me asking about my summer camp experience as a program coordinator and counselor.  I had grown up going to summer camps nearly every year and my first job during high school was being a camp counselor.  Once I began to learn more about Friends of Ngong Road, its mission, and the camp program, I was hooked. For all the different ways a volunteer can donate time, effort, and money, this was an opportunity to also share an experience.
I've travelled to Kenya multiple times to help with running camp. My wife, Emily, and I have sponsored a child since 2009. In 2015 I joined the board of Friends of Ngong Road.
---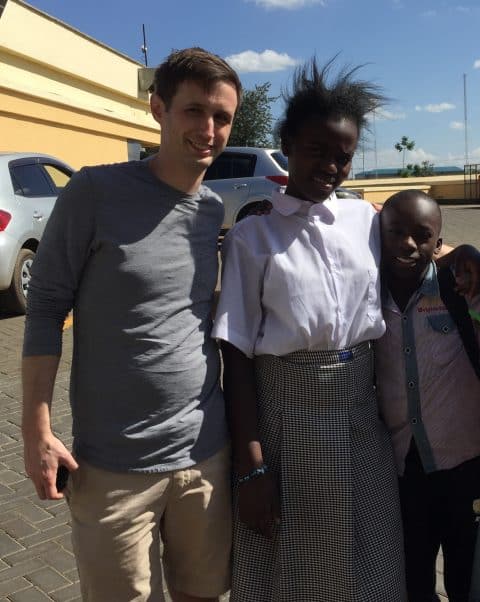 Brian Hartert: Treasurer
Brian is the Vice President of Business, Planning & Analysis at Ameriprise Financial.  He is responsible for coordinating the annual planning and forecasting processes across the enterprise, as well as facilitating monthly and quarterly results reporting and analysis.  Prior to joining Ameriprise 10 years ago, Brian obtained his bachelors of arts degree in finance, investments, and banking from the University of Wisconsin – Madison. He is also a CFA charterholder.
Responsibilities at FoNR:  As Treasurer of Friends of Ngong Road, Brian is responsible for overseeing the budgeting, accounting, cash handling and financial reporting processes, which are almost exclusively performed by volunteers.  In addition, Brian is responsible for working with Ngong Road Children Association in Kenya to understand their financial results and processes, and for providing support and guidance in those areas as needed.
---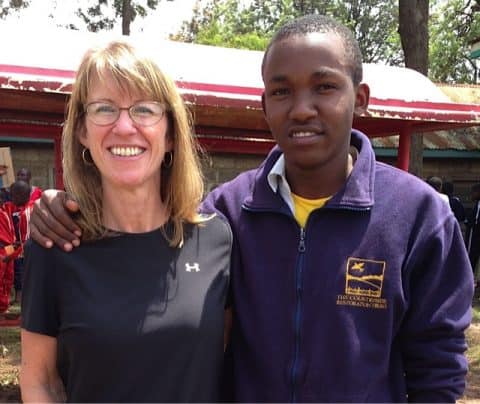 Amy Johnson: Finance
Amy is the Chief Operating Officer of Columbia Management Investment Advisers, a division of Ameriprise Financial.  With 20 years of experience in the financial services industry at Ameriprise, US Bank and Piper Jaffray, she has performed various functions ranging from detailed analysis and accounting processes to her current role overseeing the operations of one of the largest investment management firms in the United States.
Amy obtained her Bachelor of Science and Master of Arts degrees in Accounting from the University of Iowa and spent the first two years of her career at KPMG auditing financial institutions, manufacturing companies and non-profit companies.  While currently inactive, Amy was licensed as a CPA earlier in her career.
Responsibilities at FoNR: As Treasurer of Friends of Ngong Road, Amy is responsible for the financial and control activities of the organization.  She sets strategy for maintaining effective internal controls and works with the independent audit firm to ensure effective accounting policies.  On a more tactical level, she oversees the budgeting, accounting, cash handling and financial reporting processes, which are almost exclusively performed by volunteers.  In addition, Amy is responsible for working with Ngong Road Children Association in Kenya to understand their financial results and processes, and for providing support and guidance in those areas as needed.
Why I am involved with FoNR: Acting as Treasurer allows me to step outside the corporate world and use my skills and experience to make a tangible difference for individual people who need our help.  With our investment of time, support from generous donors and effective implementation of thoughtful plans, I believe that our sponsored children will help others over time and we can drive meaningful change together.
---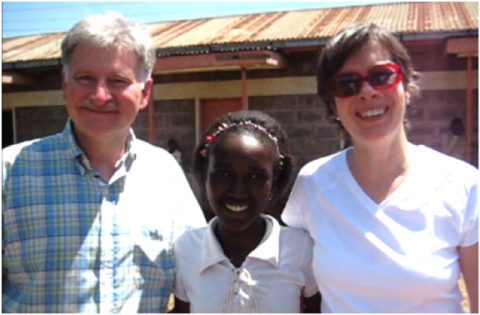 Keith Kale: Marketing and Planning
Keith Kale recently retired after 10+ years as an independent marketing and strategic planning consultant at The Kale Group.  Before starting his own company, Keith spent five years at U.S. Bancorp Piper Jaffray as Marketing Director for the brokerage unit.  Before moving to financial services, Keith spent 15 years in marketing at The Pillsbury Company in the U.S. and Europe.  He holds a B.A. from Luther College, Decorah, Iowa and an M.S./Marketing from the University of Wisconsin, Madison.
Responsibilities at FoNR: Keith handles all marketing and communications for Friends of Ngong Road including editing the newsletter, managing the content on the website, and supervising communications with our sponsors and donors.  He also leads the strategic and annual planning processes for Friends of Ngong Road and supports the planning process for Ngong Road Children Association.
Why I am involved with FoNR: I became involved in Friends of Ngong Road at its inception.  In 2006 Paula told my wife and me about her trip to Kenya I have always been a deep believer in the value of education and Paula's idea to found Friends of Ngong Road appeared to be a perfect fit.  With my wife, Kathleen, we sponsored the second child entering the program, Jackline.  I became one of the founding board members and helped launch the program in late 2006 to ready the children for the January 2007 school term.  My first trip to Kenya was in early 2008 as the program was just beginning to take shape.  There we met our sponsored child and her mother in their very humble home where we were graciously and gratefully welcomed.  Jackline has worked very hard and graduated from high school in 2012. She finished a post-secondary course in front-office management and was employed at NRCA and Karibu Loo as a receptionist for a few months.  She is now employed full-time at Bimeda, a veterinary supply company, in their customer care area. We now sponsor another girl, Freshia and a boy, Jack. We are happy that all three of them continue to progress in ways that would not have been possible without our support.
---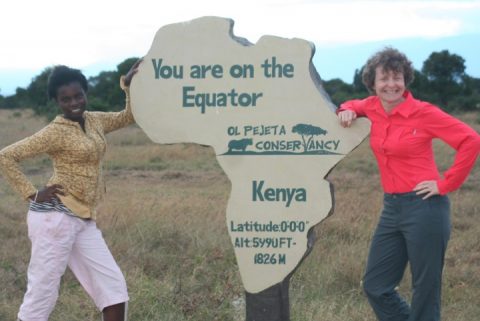 Sally Kenney: Special Programs
A native of Iowa, Sally J. Kenney earned a B.A. in Political Science from the University of Iowa, a B.A. and M.A. in Politics, Philosophy, and Economics from Magdalen College, Oxford, and an M.A. and Ph.D. in Politics from Princeton University.  From 1989-1995, she held a joint appointment in Political Science, Women's Studies, and Law at the University of Iowa.  She served on the faculty at the University of Minnesota's Hubert H. Humphrey Institute of Public Affairs from 1995-2009 where she also directed the Center on Women and Public Policy. She joined Tulane University in 2010 as the first Newcomb College Endowed Chair, the executive director of the Newcomb College Institute, and a Professor of Political Science.  The Newcomb College Institute is an interdisciplinary, academic center whose mission is to educate undergraduate women for leadership.
Her research interests include gender and judging, judicial selection, feminist social movements, women and electoral politics, the European Court of Justice, exclusionary employment policies, and pregnancy discrimination. Her latest book is Gender and Justice: Why Women in the Judiciary Really Matter (2013).  She has close relationships with the Kenyan Women Judges Association. Her current research focuses on sexual assault on campus and women's leadership.
Sally is an avid ballroom dancer, yoga practitioner, piano player, cat lover, birder, and reader. She is also studying Swahili.
Responsibilities at FoNR: Sally's involvement has ranged from volunteering at camp, establishing a partnership with Tulane University and the Newcomb College for Tulane student involvement at camp, creating partnerships with local Kenyan agencies to provide sexual and reproductive health services and support, and establishing relationships with other local and international agencies to support the mission of Friends of Ngong Road. She is also the first professional educator on the Friends of Ngong Road Board.
Why I am involved with FoNR: I have been to Kenya multiple times, first, as a sponsor of Sharon Akoth.  During that time, I began sponsoring a second child, Cynthia Adhiambo.  Since then, my husband and I have grown to sponsor four students and have recruited many sponsors.  During one trip to Kenya, I met former child warrior Emmanuel Jal, who runs a program similar to NRCA for Sudanese orphans in Kenya. Emmanuel said Sudan has a proverb that whomever takes in an orphan will never be lonely in old age. I now feel as if I have 400 children, and I am so lucky to be involved with this great project.
I continue to travel to Kenya to visit the students and participate in camp. My mother, a physical education major at the University of Northern Iowa, and an all-state Iowa Girls Basketball player from East Greene, was a camp counselor at Camp Fire Camp Hantesa near Boone, Iowa.  I went to camp every summer and am thrilled to be sharing her love of summer camp with NRCA children every summer (as long as coffee supplies hold). My husband, Norman Foster, hopes that NRCA summer camp provides an outlet so that she will never sing camp songs at home or on road trips.
---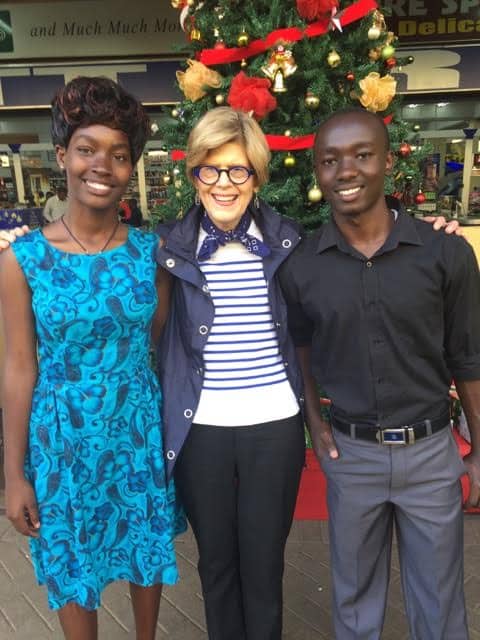 Susan Plimpton: Education and Strategic Partnerships
Susan's professional career has spanned both the for-profit and not-for-profit sectors. After earning her undergraduate degree in history from Wellesley College, Susan spent six years in the international education field and earned a Masters Degree in International Administration.  She then changed to the for profit sector, obtaining her MBA with Honors from Harvard Business School. After 12 years marketing consumer foods and taking successively more responsible marketing positions with General Mills, Green Giant and Pillsbury, she switched to financial services, spending the next 15 years at American Express Financial in insurance, financial planning and corporate marketing. She retired in 2000 and moved back to the non-profit sector where she took on board leadership positions with World Learning, Freedom from Hunger, the Minnesota International Center, the Minnesota Medical Foundation, and Round Earth Media.  She joined the board of Friends of Ngong Road in 2010. Susan is married and has two adult sons.
Responsibilities at FoNR: Susan's efforts at Friends of Ngong Road include overseeing the post-secondary school program to insure sound career goals and appropriate preparatory arrangements (including further education, training and employment) are developed for each child.  She also develops mutually beneficial strategic partnerships with other organizations where appropriate.
Why I am involved: I became involved in Friends of Ngong Road because of its mission, a long standing personal interest in East Africa, and my respect for the founder Paula Meyer and other board members.  I initially agreed to sponsor a girl, Laureen, whose father had passed away and whose mother is HIV+.  I was fortunate enough to visit Laureen at her home in Dagoretti in 2010 and saw how challenging her home life was.  I also became aware of her very bright younger brother, Emmanuel, and how much he would benefit from being in the program as well. Since then I have sponsored them both, visited them four more times, and seen how much they have developed as a result of our sponsorship.  They are such good kids!   I have also come to admire their mother who works hard to support them and their three other siblings.  She realizes a good education is the only real chance her children have for a better life and she does all she can to make sure they do their homework and attend school every day.   Making a difference in the life of this family has been enormously rewarding.
---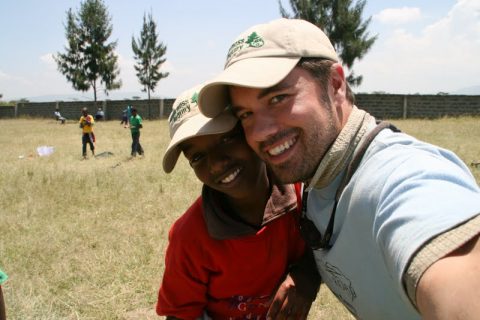 Andy Walz: Technology and Travel
Andy is a rare breed of computer geek and outdoor guru. After earning B.S. in Computer Science and the University of Minnesota, Andy worked for 11 years at Wilderness Inquiry, a fellow Minnesota-based non-profit organization that seeks to provide access to the outdoors for all. He started leading canoe and kayak trips but quickly rose to a position as Director of Operations where he planned and managed hundreds of trips all over the world. Andy started Wilderness Inquiry's East Africa programs and has guided many groups there himself. He joined the FoNR board after volunteering at Camp in 2010 and 2011 where he helped to make field trips and hiking and integral part of the camp program. In 2012, Andy switched gears to consulting and returned to the U to pursue a Master's in Geographic Information Science (GIS). His graduate research was focused on modeling solar potential with GIS. After graduating in 2015 he received funding from the MN Dept of Commerce to help create mn.gov/solarapp (an application that allows consumers and installers to calculate and map sites through the web). Andy is married and the proud father of three young daughters.
Responsibilities at FoNR: Andy brings his technology expertise to FoNR board to make systems more efficient, our website more powerful, and our database more streamlined. Travel to Kenya has also become easier with Andy on board. Andy facilitates a partnership with Wilderness Inquiry and plans several trips per year for volunteers and travelers to engage with NRCA and see Kenya. Camp is also a sweet spot for Andy–he's planned field trips and helped make camps held outside of Nairobi possible.
Why I am involved with FoNR: My wife Heidi and I were lucky to have had the opportunity to volunteer with a Ngong Road Children Association camp in Kenya a number of years ago…we saw first hand an organization changing hundreds of lives with a small budget and an extremely dedicated team of staff and volunteers. On previous trips we worked with organizations 10 times the size who weren't nearly as effective. We decided to sponsor as way to show our support to the organization but quickly learned there was much more to it. We volunteered at camp and now can't stay away. These kids have changed our lives as much as the help we provide changes theirs.