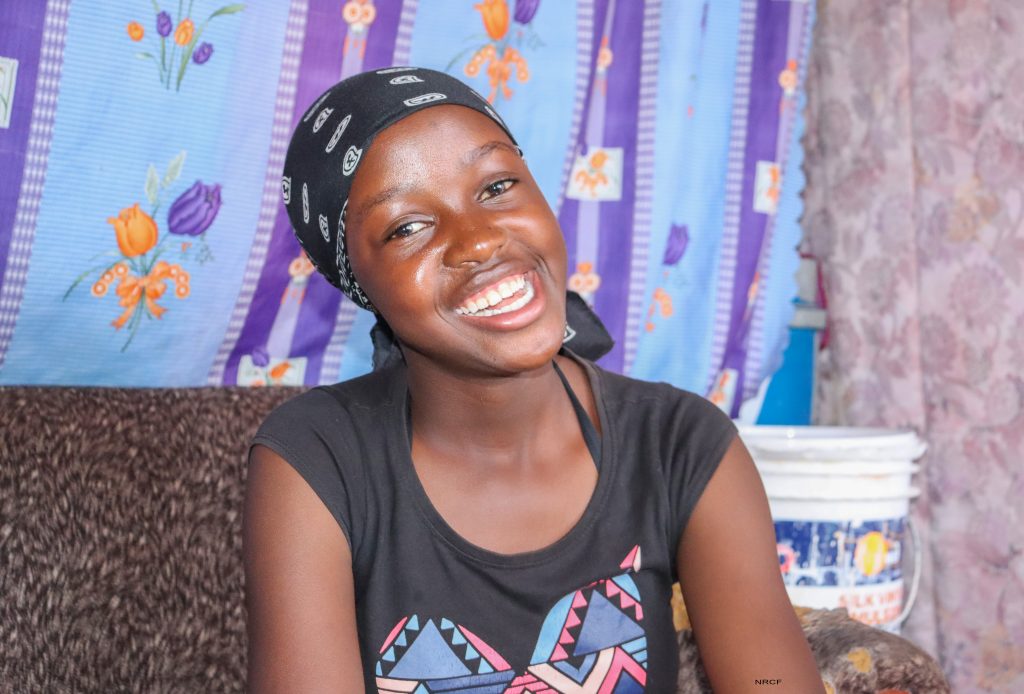 Spring Forward – No Summer Break Ahead
Michelle is a 7th grade student at Jagiet School in Nairobi's densely populated Kawangware slum-village in the Dagoretti district. And, like her fellow students, she spent most of last year in her home unable to attend school because of the national Covid-19 shutdown.
Starting in January, schools reopened with protective protocols in place. There remain concerns about the potential for the Covid "variant' disease to reach Kenya and spread. So precautions going forward are critical. Michelle has her uniform and masks, and has begun a new routine of returning to Jagiet School each day. Ngong Road Children's Foundation senior case manager Tunda reports that the family is managing as they hope for even better days ahead. 
Going forward, challenges are ahead. With the loss of a school year, the government's plan is to compress the education schedule for the next two years. In 2021, Michelle and her fellow students will be attending four semesters in the usual three-semester year. The traditional month-long August break is cancelled. School will go straight through from January to December 2021. And, that schedule is planned to be repeated next year.
Michelle's mother remains hopeful. She believes in her daughter's commitment to education, and she feels more assured because their home has electricity and Michelle is, therefore, able to study even at night. 
Michelle and her family wish to express that they are very grateful for the support of her sponsors, donors and the generosity of Friends of Ngong Road. The 2021 Spring Appeal is critical to maintaining support during this important time for them and others.