Our staff based in the US focus on the sponsor-child relationships that help our students excel and succeed. When asked, the students have indicated that these relationships are the ones that encourage and inspire them to perform well in their studies and beyond.
---
Carole Patrikakos, Executive Director
Carole joined Friends of Ngong Road in the inaugural Executive Director role in 2022. Carole's background in international education and development includes volunteer and professional roles with the University of Michigan's Office of Overseas Opportunities, Fund for African Relief and Education and PLAN International in Senegal, French immersion education, Concordia Language Villages, refugee resettlement, and fifteen years in fundraising at Books For Africa. These experiences led Carole to form an appreciation for the child sponsorship model as a way to preserve a child's emotional attachment to their caregiver and provide encouragement and support in a culturally appropriate setting.
Carole holds a BA in French and Women's Studies from the University of Michigan and University Gaston-Berger in Senegal, and a certificate in Integrative Nutrition from the Institute for Integrative Nutrition in NYC. In her free time, Carole likes to support charitable initiatives, feed people, read historical fiction, chase two Olde English Bulldogs, and win at ping pong.
Contact: carole@ngongroad.org
---
Michon Garrett, Operations Manager
Michon is the organization's "data guru", taking care of data management, information systems management (Salesforce), reporting, and data processing. She also runs the operations side of the organization, including sending communications to sponsors for renewals, running our social media pages, working with the board on tech-related
projects such as the Sponsor Portal, and helping the staff and board members to understand and interpret the incredible amount of data we have collected over the years. Michon loves working for an organization that has a central mission that she is truly passionate about – educating children.
Michon started her career as a social worker and spent time as a property manager for a non-profit organization in Minneapolis. After discovering her love of business operations, she headed back to college at Colorado State University for a degree in Business Management, while working part-time for Friends of Ngong Road. As her role has expanded, she has been able to work with the rest of the staff in the US and Kenya to create a more streamlined system of communication between staff, and also for sponsors to better understand their students' progress.
Contact: michon@ngongroad.org
---
Jil Bakko, Accountant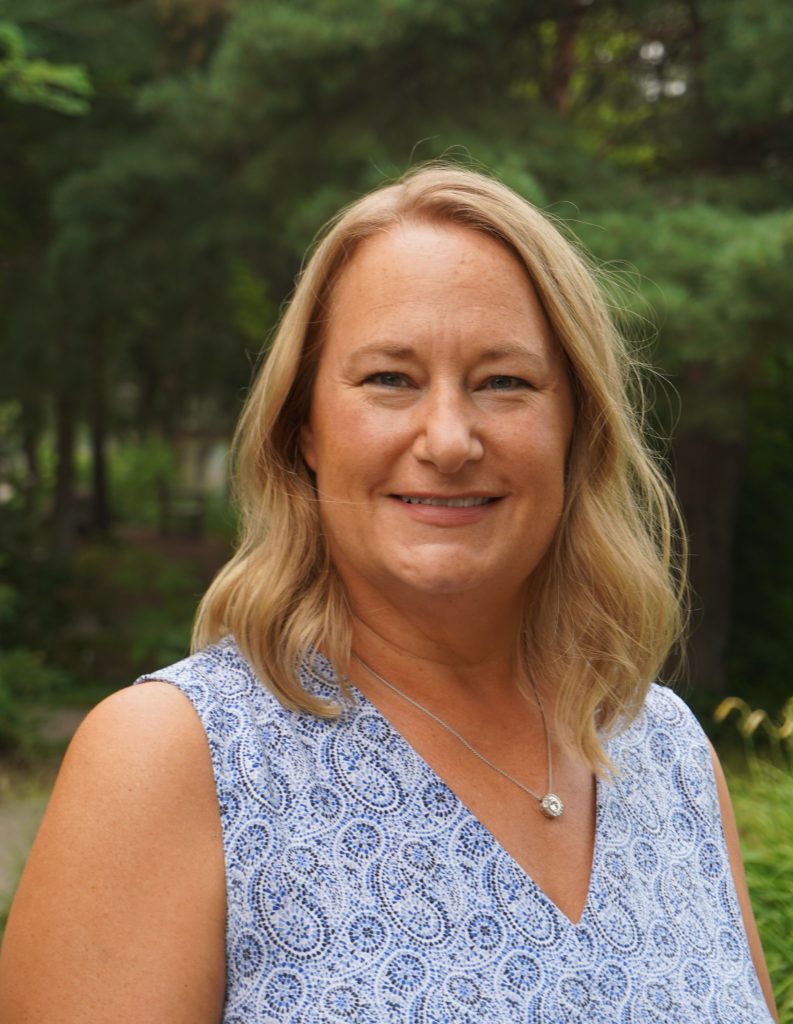 Jil has been with Friends of Ngong Road in her current position as an Accountant since 2012.  She enjoys the challenge of full-charge bookkeeping along with being the point person for the annual audit.  She has been proud of seeing the organization grow over the years and the impact that we have made in students' lives.
Before Friends of Ngong Road, Jil worked at Bancorp Asset Management, Piper Capital Management, and Voyager Asset Management as an accountant.  She also holds a bachelor's degree in Business Administration from the University of Wisconsin – Eau Claire.
While Jil isn't working she enjoys spending time with her teenage daughters and getting away to her cabin in Brainerd.
Contact: jil@ngongroad.org
---
Naomi Miezwa – Donor Relations Associate
Naomi joined our organization in the summer of 2021. Naomi's position focuses on sponsor and donor experience. She ensures that sponsors feel connected to our mission and their student. She is also focusing on creating plenty of opportunities for people to get involved with Ngong Road and donate in a way that makes them feel they are having an impact. 

Naomi started her non-profit career in 2012 as a Sexual Assault Victim Advocate. She grew her career in non-profit management, specifically as a Volunteer Services Manager. Her work building relationships and engaging community members made for a natural transition to working with donors. She's excited to work for an organization where she is not only passionate about the work but can continue to use and grow her skills.

Outside of work, some of Naomi's favorite things to do are: traveling, camping with friends, and spending time with her partner and dogs. Her dogs' names are Hagrid and Mushy and they are Shar-Pei/ Pitbull mixes.
Contact: naomi@ngongroad.org