On September 23rd, the Ngong Road Children's Foundation took a significant step in shaping the future of recent college graduates by organizing a training session focused on employability skills. The event was led by Calvin Apodi, a renowned author and the founder of BTL (Be The Leader).
The primary objective of this training was to provide our alumni with the essential skills required to thrive in the competitive job market. The training covered a wide range of topics, all aimed at enhancing the graduates' chances of success in their chosen careers.
The session began with an introduction to the fundamental concepts of employability skills. Participants gained a clear understanding of what these skills are and why they are vital for securing and excelling in job opportunities.
Throughout the event, attendees were enlightened on various key aspects, including:
1. Communication Skills:
The importance of effective communication in both professional and personal spheres was emphasized. Practical tips on how to improve communication skills were shared.
2. Teamwork Skills:
Participants learned about the significance of collaboration and working harmoniously in a team. Valuable insights and strategies for successful teamwork were discussed.
3. Leadership Skills:
The training delved into the qualities and behaviors that make a great leader. Aspiring leaders were given guidance on developing and showcasing their leadership abilities.
4. Critical Thinking:
Critical thinking skills were highlighted as a crucial asset for problem-solving and decision-making in the workplace.
5. Emotional Intelligence:
Understanding and managing one's emotions and those of others were explored, as emotional intelligence is a key component of success in any profession.
6. Courtesy:
The importance of maintaining professionalism and courtesy in all interactions, both online and offline, was underscored.
7. Time Management:
Effective time management techniques were discussed to help graduates maximize their productivity.
8. Job Seeking Visibility:
Strategies for increasing visibility in the job market and standing out to potential employers were shared.
9. Networking Skills:
Building and nurturing professional networks were highlighted as essential for career growth.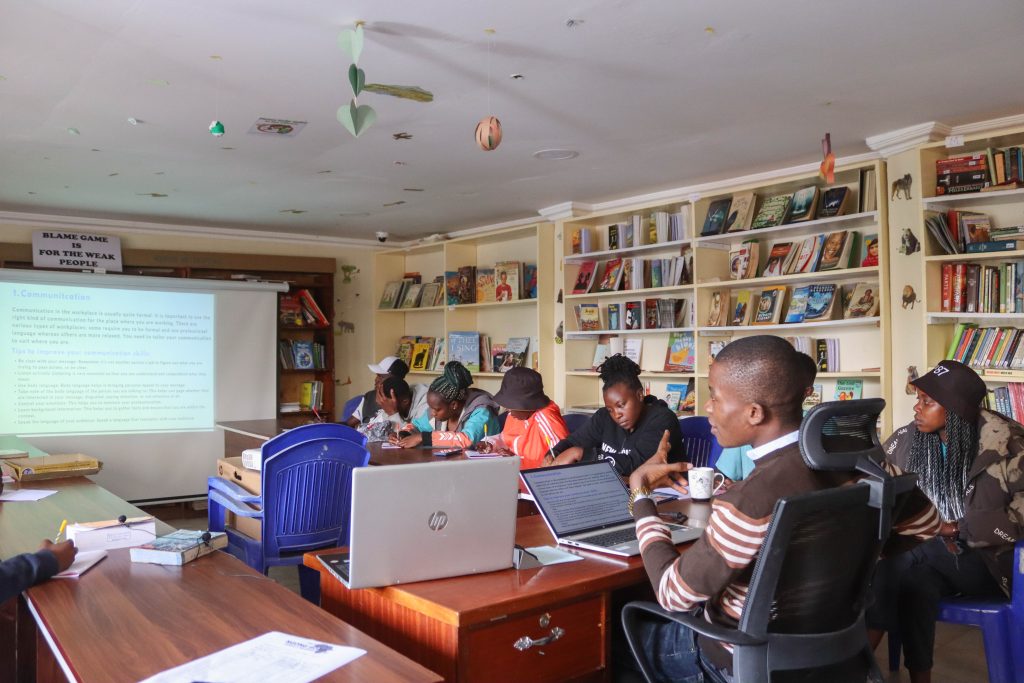 This insightful training was attended by more than 30 enthusiastic alumni of the Ngong Road Children's Foundation. It provided them with valuable tools and knowledge to embark on their professional journeys with confidence and competence.
The Ngong Road Children's Foundation remains committed to supporting and empowering its graduates, ensuring they are well-prepared for the challenges and opportunities that lie ahead. With events like this, the foundation continues to make a positive impact on the lives of young adults, helping them achieve their dreams and contribute to society.