Karibu Loo Business Continues to Stabilize and Grow
October was the fourth profitable month in a row for Karibu Loo. The business seems to have found its footing and is now a growing young business in a pioneering area.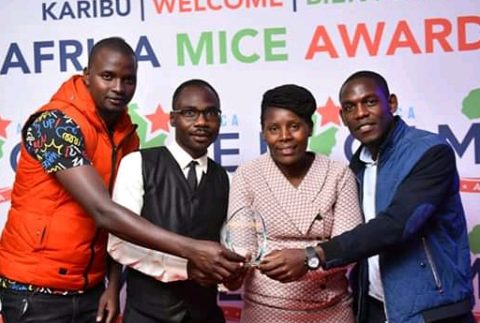 Winner of the "Best Sanitation Provider in Kenya" Award
In September the team applied for and won the Kenyan hospitality industry's MICE (Meetings, Incentives, Conferences, and Exhibitions) Award for the "Best Sanitation Provider in Kenya". The team presented the award at a dinner event, which all the managers proudly attended. Since winning the prize, the marketing staff has blasted the news out as an email to all current and prospective clients and featured it on the website and on Facebook. It is a source of pride for the whole organization.

Social Media Marketing Fueling Success
While our Business Development Manager remains focused on institutional sales (especially schools and construction companies), a growing part of the business comes from our emphasis on social media marketing. Maureen Mulievi, our Executive Director, hired a Google expert who has significantly increased our online presence and effectiveness. Our phone started ringing so much that we have had to go to a new phone system to keep up with the calls from individual customers and businesses. That combined with our MICE Award has helped both institutional and event-driven sales.
Our Staff has become a Marketing Tool!
One of the key differentiators for Karibu Loo is that we hire only our program graduates for fieldwork. Our Senior Associates accompany every delivery and set up the units at the events or construction sites. To amplify our presence, we bought Karibu Loo branded overalls for the four young men who drive our trucks and deliver our units. Our customers gave us immediate positive feedback on having our workers in their new bright-red branded overalls. Associates have always worn red t-shirts with the Karibu Loo logo, but when the weather is bad the kids put on rain gear, which immediately covers up the logo. We are buying raincoats for the Associates to wear and gain exposure for the brand at the same time.