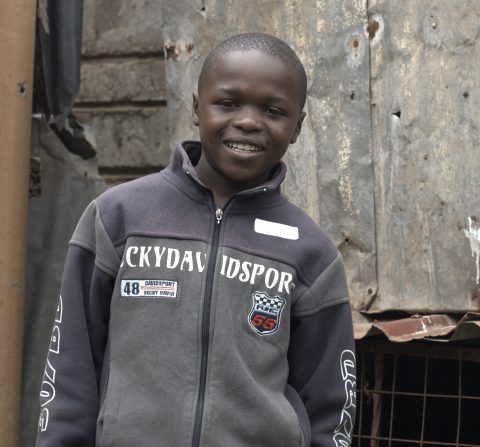 Victor Masika was born on 3rd May 2008 and stays with his mother, brother, and sister. The child's mother has been the sole breadwinner of the family ever since the father passed on in 2012. She does casual work to make a living that will enable her to feed her family. She hawks sweets and biscuits in the community. Feeding her family has always been a challenge because she does not have enough money.
Victor and the family stay in Kabiria slums in a single room house made of iron sheets and timber. Their house has electricity connected to it and therefore, they can do their various activities. The child and his siblings share a bed while his sister sleeps with the mother. The family shares washrooms with their neighbors and also gets to fetch water for domestic use from the nearest water vendors at KES10 per twenty liters jerican because their house is not self-contained.
Victor is in grade six at Ndurarua Primary school and would like to become an engineer when he is done with his education. In the recent selection interview, the child managed to score a total of 403 marks out of a possible 500 marks. During his free time, Victor loves to play soccer and with his friends. When gets a sponsor, the child will be able to join Jagiet academy which is one of our focus schools, and be able to benefit from quality education.