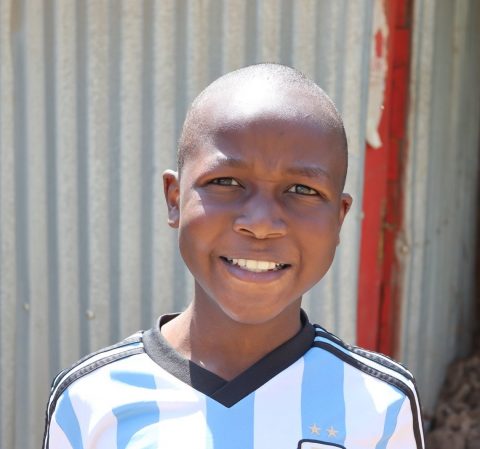 Thomas is 11 years old. The child was born on the 8th, June 2010. The child and the family live in the Kawangware-Kabiro area. The child lives with both his parents who are the breadwinner of the family. Both the parents are casual laborers and have therefore been hustling to fully provide for the family. The mother is a house manager while the father works in construction sites. In most cases, the income got is usually not enough and therefore, the family is in most cases forced to forego some needs. They are optimistic that things will be well though.
The family lives in a single room permanent house that has electricity connected to it. The child is, therefore, able to do his studies even at night without a problem and so are the other family members who can use it too. The child shares a double-decker bed with his sister each night. The parents sleep on the other available bed in the house. The family uses a gas cooker to prepare their meals and also get to fetch water for domestic use from the nearest water vendors at Ksh.6 per twenty liters jerrican. Their house is not self-contained and therefore, the family shares washrooms with their neighbors.
The child is a fifth-grade student at Restoration Education Center. He would love to be a Scientist in the future and is therefore studying seriously. He loves science. The child managed to score 416 out of a possible 500 marks during the recent selection interview. When he gets a sponsor, Thomas would be able to join Jagiet Academy which is one of our focus schools, and therefore be able to benefit from quality education.