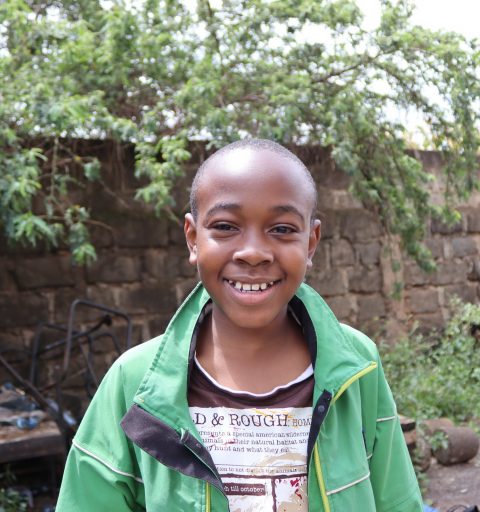 Surnley Baraka Shihafu is 11 years old. He was born on 31st, November 2021. The child and the family live in a single room house made of iron sheets and timber in Kawangware slums. The child lives with his aunt since his mother passed on and the father who is alive has been absent from home since he was born. The aunt is the sole breadwinner of the family and her income is through house managing and also washing of other people's clothes in the community. The income that she gets is what she uses to provide for her fairly large family. The aunt is optimistic that things will get better eventually.
At home, there is a double-decker bed in which Surnley, his sister, and his cousins share. The aunt also has her place where she sleeps each night. The house is small but that is where they have to live as it's what the aunt can be able to afford. The house has electricity connected to it and therefore, the child is able to conduct his revision even at night without a problem. The other family members also use electricity to do their own stuff. Their house is not self-contained and therefore, they get water for domestic use from the nearest water vendors at Ksh.8 per twenty liters jerrican. They also share washrooms with their neighbors. They prepare their meals using kerosene stove or charcoal jiko as they are the most affordable by the family.
The child is a grade five student at Ngando Preparatory School. He loves school and would like to successfully finish school and be a Doctor in the future and be able to treat the sick in the community. He is however worried because he is constantly sent home from school due to school fee arrears. He actually transferred school recently due to school fee issues. During the recent selection interview, he managed to get 383 out of a possible 500 marks. When he gets a sponsor, the child will be able to continue schooling at Ngando Preparatory school and therefore be able to benefit from quality education.