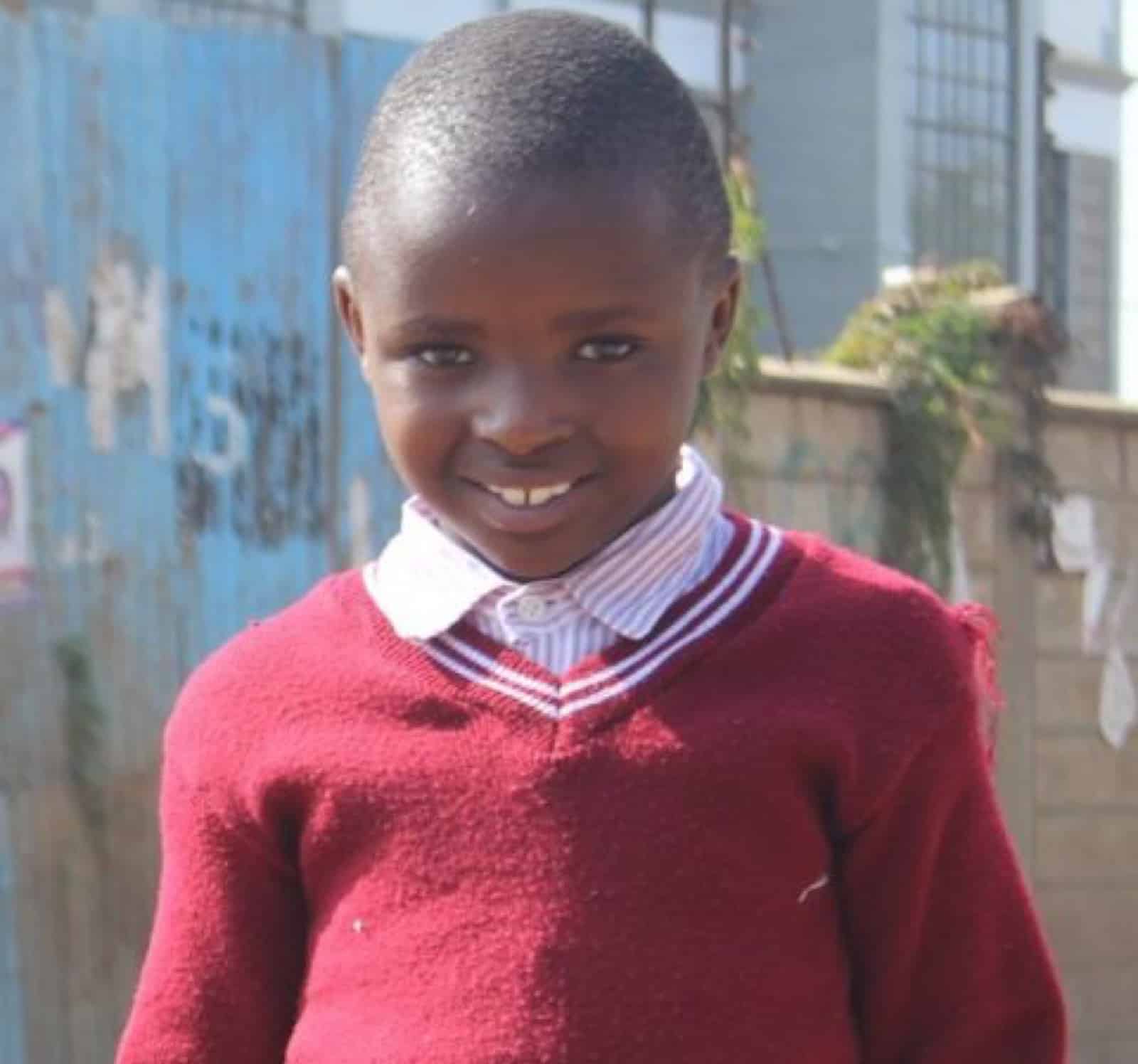 Ryan is seven (7) years old. He was born on 10th, January, 2010.He is in second grade at Revival Sanctuary Academy. He lives at Satellite area which is densely populated with his mother, aunt, sister and cousin. His mother is a widow and has tested HIV/AIDS positive and on ARV(s) medication. It is the mother who takes care and provides for the family. When he joins the program he will enroll at Jagiet Academy which is a private and one of NRCA's focus schools.
The family lives in a two room brick house. The house has electricity connection and therefore they use it for light at night. They usually buy water for domestic use from the nearby vendors at a cost of Ksh.5 per 20 liter jerican. At their home, they happen to share washrooms with their neighbors since the houses are not self-contained. His mother does casual jobs like laundry so as to provide for the family. She is also a volunteer Community Health Worker who empowers fellow women living with HIV/AIDS. The little income got from these areas of work are therefore used at home by the whole family. Ryan and his cousin and aunt shares a bed at night while the mother shares the other with his little sister. They use a charcoal Jiko or kerosene stove for cooking meals. With the availability of electricity his is able to do his homework at ease.
Ryan is a disciplined and hardworking child. He loves playing and his favorite games are soccer and hide and seek. Ryan is a very responsible boy and therefore does all the assigned cored on time and very well. He scored 449/500 marks during the interview. His favorite subject is English while his favorite meal is Rice and Beef stew. He would like to become a Doctor when he is done with school so that he can treat the sick in the society.
Should he get to be sponsored the parent admits that it will be a great help to the family. This is so because Ryan will not be sent away from school due to school fee arrears. The child will also benefit from the other items that are provided by the program through the sponsorship. All these will in turn help him improve on his grades in school because he will be settle in school.