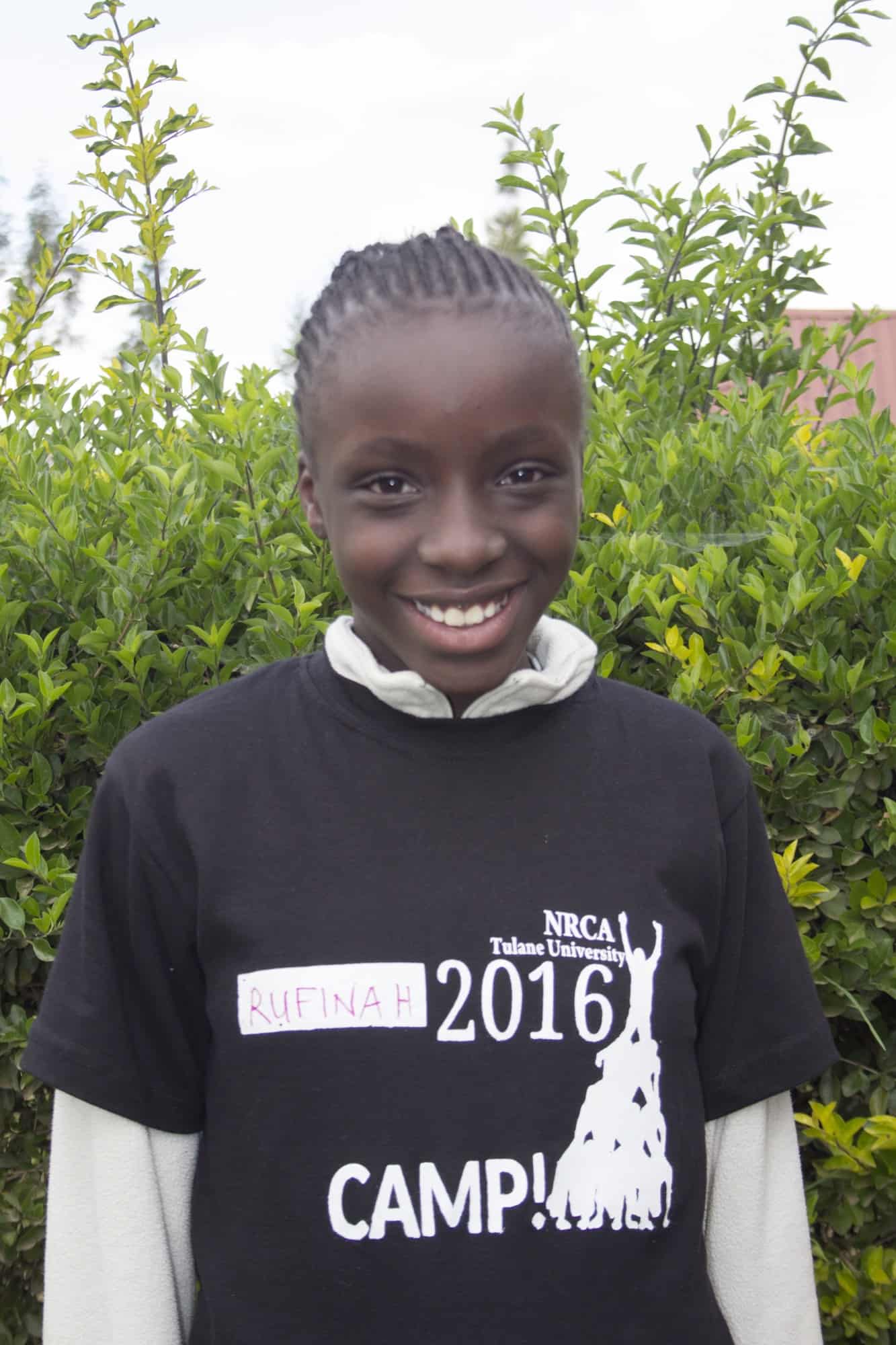 Ruffina is 12 years old, born on 19thJanuary 2005. She is in grade seven at Jagiet Academy, a private and one of our focus school. She wakes up at 5:00 am every morning to prepare for school, leaves the house at 5:40 am and walks for 25 minutes to her school since they are required to arrive by six.
Her favorite subject at school is English and favorite meal in rice and beans. In her last exam she scored 331 marks out of a possible 500 marks and would like to be an airhostess when she grows up. Her hobby is playing hide and seek. She likes reading story books during her free time and her favorite story book is "The brave King". The last book she read was "A trip to the airport". At school she participates in athletics during games time.
Her favorite cartoon show is "Sofia the first". Her best friend is called Angel and they are in the same class. She likes her because she helps her solve problems. Together they assist some of their classmates in solving sums. They also play skipping rope and chase game.
The family lives in a one roomed house made of iron sheet that has an electricity connection making it easy for Ruffina to do her homework. They do not have water connection in the house hence buy it from a nearby vendor. They share a pit latrine and bathroom with their neighbors. At home, she lives with her grandmother and two cousins.  Her grandmother is HIV positive and suffers from high blood pressure. She sleeps on a bed and shares it with her cousins. Her grandmother is a housewife. She helps her grandmother with house chores like cleaning utensils when she returns from school, during weekends and holidays.