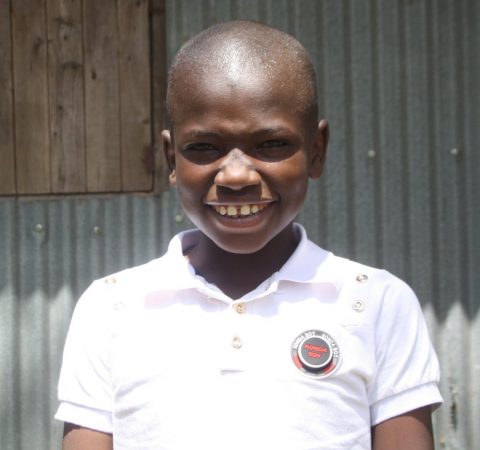 Joseph is ten years old. He was born on 17th, October 2010. Joseph and his family live in the Kabiria area. The child's mother is the sole breadwinner of the family. She makes a living by doing laundry. In most cases, the income is usually not enough and therefore the mother finds it hard to pay for all the bills on time including paying for Joseph's school fees. She is however works hard to ensure that she pays for them eventually.
The family stays in a double room house that has electricity connected to it. Joseph is therefore able to do his work even at night. Their house is not self-contained and therefore, the family gets to fetch water from the nearest water vendors at KSH10 per twenty liters jerrican. Joseph and his siblings sleep on a mattress that is put on the floor each night. The mother sleeps on the only available bed in the house. They prepare their meals using charcoal jiko as it is the most affordable to the family.
He is a student at Nadep Educational Center and he is in class three. Joseph would like to be a pilot in the future and would like to take his education seriously. During the recent selection interview, Joseph managed to get a total of 437 out of a possible 500 marks. Once he gets a sponsor, Joseph will be able to join Jagiet Academy which is one of our focus schools, and be able to benefit from quality education.