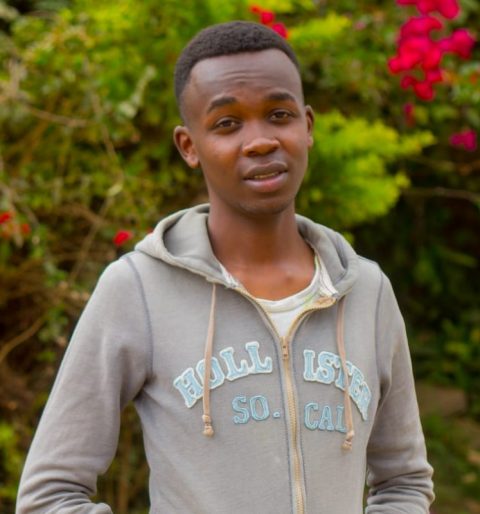 Noah was born on 28th June 1998 and he joined the program on October 30th, 2007. He has benefitted from improved education, health, and community support. He studied at Uhuru Boys Secondary School and graduated in 2017. He is aspiring to pursue beauty and nail technology at Lintons Beauty College.
Noah is a well-disciplined, social, and respectful young man. He lives in Satellite with his mother and brother. The family lives in a single room built house made of old iron sheets. They prepare their food using a kerosene stove and buy water from the neighboring vendor. The house has electricity which makes it easier for him to have his studies at any time. His mother is a teacher in a small private school at Satellite.
Noah is an active Young Peer Provider (Ypp) at Ngong Road Children Foundation. He also assists in Saturday and camp programs. His hobbies are swimming and adventure. His best extra-curricular activity is basketball.