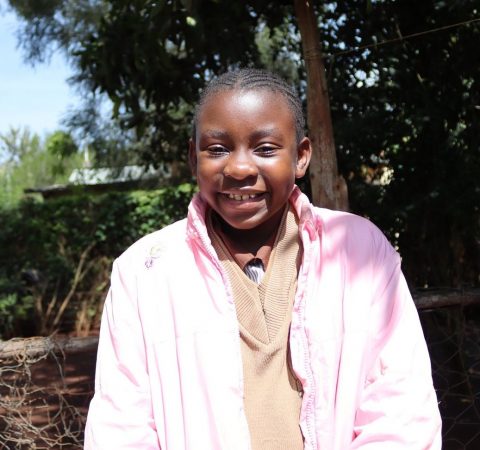 Neema Achieng is ten (10) years old. She was born on 22nd, February 2011. The child and the family live in the Mutego area in a double room permanent house. The child lives with both her parents and her two siblings. The child's father has not been working for about three years due to his health and therefore, the mother is the one that has been working so as to cater to the family needs. She does casual work like washing other people's clothes so as to make a living. The income got by the mother is usually not enough and therefore, the family has been having financial issues. The family also rears chicken on small scale and gets to sell in case they have a surplus so as to top up on the already little money that they have.
At home, Neema likes to help whenever she is called upon to do something. The family has a borehole in the compound for domestic use and it is paid to the landlord. They have electricity at home and therefore, Neema can be able to study even at night without a problem. Neema and her siblings have a room that they sleep in each night. They have a double-decker bed that they sleep on. The parents sleep in the other room. The family uses both a gas cooker and kerosene stove to prepare meals as they are the most affordable. They share washrooms with their neighbors.
The child is a grade three student at Ngando Preparatory school. She would like to become a vet when she is done with her education. During the recent selection interview, Neema managed to score 392 out of a possible 500 marks. When she gets a sponsor, she will continue to study at Ngando Preparatory School which is one of our focus schools, and therefore be able to benefit from quality education.