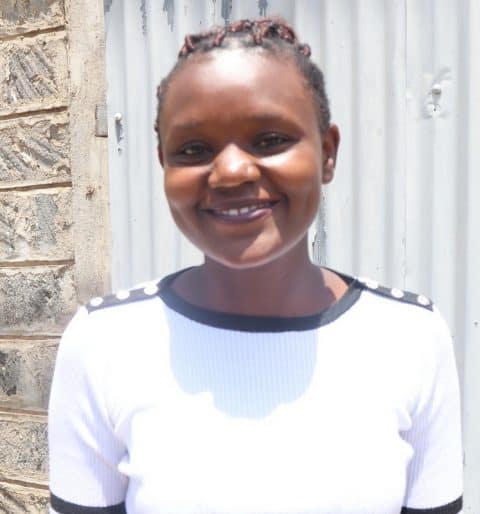 Matrine is 19 years old. She joined the program on 10/18/2012. She completed high school education in 2019 from Highridge secondary school. She aspires to pursue a diploma in Electrical technician for 3 years. While in the program she has benefited from basic computer applications, life skills training, career development, and sexual reproductive health programs.
Her family lives in a single room stone house. It is connected with electricity and therefore she can do her studies even at night without a problem. The child lives with the aunt. The home is located in the Kawangware slum. The aunt is the sole breadwinner of the family. She does casual jobs that are available in the community including washing people's clothes and other jobs that may be available for her to get income to support the family. She also sews bags to help top up on the little income that she gets from the laundry work.
Matrine is an innovative and resourceful girl. She likes working with electrical devices and enjoys and hopes to be among the growing number of Female technicians in Kenya.
Therefore, the little that is got from her work is used to feed the family and for upkeep. The family lives in a quiet and conducive place for the child to be able to study and work more effectively so as to perform well in school. Overall she is an intelligent and resourceful girl. Her class participation is good as she engages not only her teachers but also fellow students in constructive discussions. She has a high aptitude for learning and is diligent as well as disciplined. All she has left to do is to sharpen her strengths and work on her weaknesses to succeed. Being in Form Four she will be doing her final exams in November and we hope that she will do well and pass her exams.