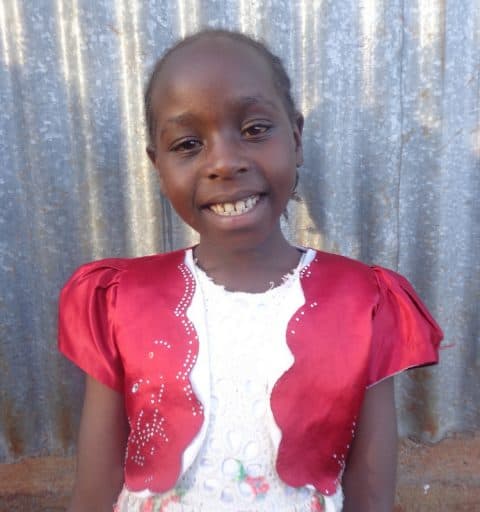 Laphenus Kemunto was born on 5/19/2010. The child is the las born her family. Laphenus lives with both parents. They come from Kawangware-Muslim area which is densely populated together with the other family members. The family is struggling financially and many at times, the child is sent home due to school fees arrears plus many other unpaid school requirements. The child's father is a security guard in the community while the mother is not employed. Feeding a family of six has really proven to be a hard task for the father considering the fact the income got in his workplace is little. They are however hoping that all will be fine in the near future so that they can be able to fully cater for all the family needs when required.
Despite all the struggles, Laphenus and the family are managing. They live in a single room house which is stuffed with lots of things because it is quite small. They have electricity at home and therefore, the child and the other members are able to use it at night without a problem. The child shares a bed with her parents each night. The other siblings have another room that has been provided by their neighbor that they sleep in. The family shares washrooms with a couple of other households in the plot. They get water for domestic use from the nearest water vendors at Ksh.10 per twenty liters jerican because their house is not self-contained.
Laphenus likes to read whenever she is free and also helps at home. She would like to become a doctor in the future so that she can be able to treat the sick in the community. During her recent selection interview, Laphenus was able to score a total of 454 marks out of 500 marks. When she gets a sponsor, she will be able to join Jagiet Academy, which is one of our focus school so that she can be able to benefit from quality education.