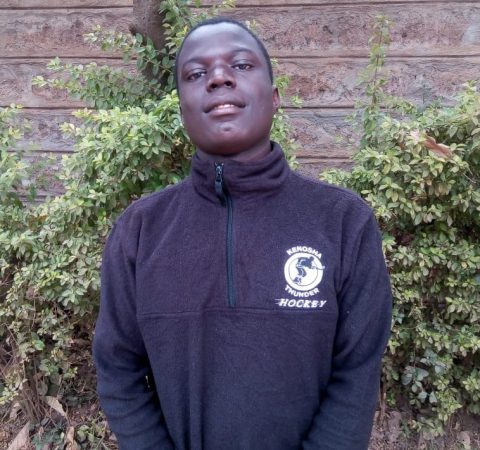 Kevin was born on 9/19/2000. He has been in the program since 2012. His sponsor recently abjured. He completed high school in 2019 from Langata Boys school.
He aspires to pursue hospitality studies for two years and is scheduled to join a college in September 2020. While in the program he has benefited from basic computer applications, life skills training, career development, and sexual reproductive health programs.
The family lives in a single-roomed house made of iron sheets in Ngando slum a densely populated area. He lives with his mother and two brothers since his father shifted to the rural home His mother works as a pre-school teacher at a local school.
Kevin is an average performing student. He is a social boy who interacts well with his fellow students. Kevin is grateful for the unwavering support that has enabled him to know how to read and write and is looking to continue with his studies.