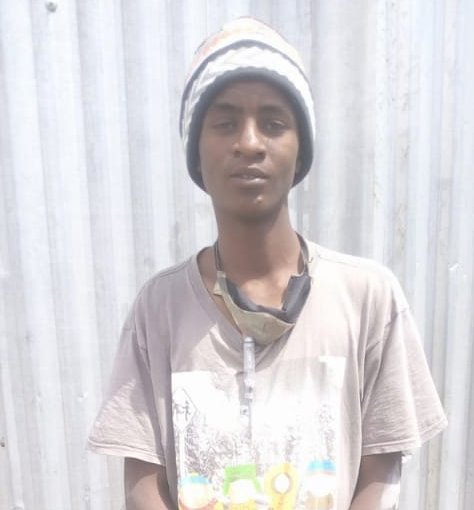 John was born on 20th June 1998. He has two siblings, a brother who is a beneficiary of our program and a sister. They live in a single room house made of iron sheets in the slums of Kabiria. The house has electricity for lighting at night. This enables him to study comfortably during school breaks. They use the charcoal stove for cooking food at home because that is the only fuel they can afford. They also buy water from nearby water vendors because their house has no running tap water. At home, John gets three meals per day. He sleeps on a bed and shares it with his brother. His mother is the breadwinner in their family and works as a cook in a private primary school.
John joined Ngong Road Children Foundation in the year 2009. While in the program he has benefited from Basic computer application, life skills training, career development, and sexual reproductive health programs. During his free time, he likes volunteering at Ngong Road Children Foundation Saturday program as a way to give back to society.
Currently, he is a student at the National Industrial Training Authority pursuing a certificate course in electrical installation. John aspires to be the most trusted and reliable electrical technician in the future.