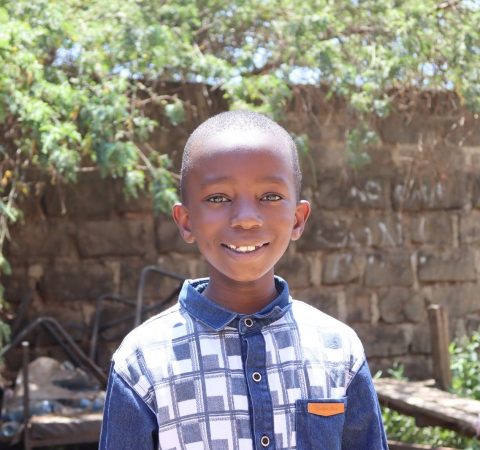 Jaden is nine years old. He was born on 29th, February 2012. The child and his mother live in the Waithaka area where they are being hosted by the grandmother since his mother lost her job and the father has been an absent figure for a while now. The mother plans to open a small vegetable shop once she gets enough capital so that she can be able to provide for herself and her son.
The family stays in a triple room house made of iron sheets and timber. It has electricity connected to it and therefore, the child can conduct his evening revision without a problem and so are the other family members who can use it to do their various duties. The child shares a bed with his cousin each night while the mother sleeps in another room. They have tap water at home and prepare their meals using either a gas cooker or a kerosene stove depending on the availability. They share washrooms with their neighbors each night because the house is not self-contained.
Jaden would like to transform his life through education for the better and that is why he would like to finish school. He is a grade two student at Bishop Mazoldi Educational Center. He is constantly sent home from school due to school fee arrears. He is however optimistic that he will be able to successfully finish school and become a pilot in the future. He also has an interest in becoming the president of the Republic of Kenya. During the recent selection interview, Jaden managed to score 460 out of a possible 500 marks. When he gets a sponsor, he will be able to join Jagiet Academy which is one of our focus schools, and therefore be able to benefit from quality education.