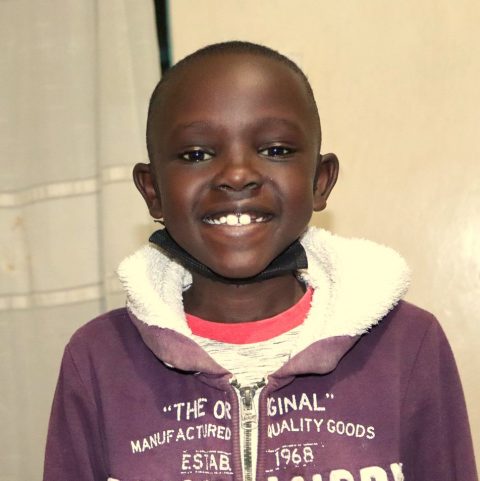 Giftone and the mother live in Kabiria area. It is a single-family home ever since the mother separated from the father. Giftone has therefore been living with the mother and his elder sister. With COVID-19 in the picture, the mother's tomatoes and onions business was negatively affected such that she had to close down. This led to her being evicted from their house and had been hosted by the child's aunt ever since. Her plan is to move out once she gets her footing and starts another business.
At home, their host is a teacher, and therefore, she's usually not at home most of the time. Giftone, therefore, finds himself together with his mother and elder sister at home. The child has a room where he sleeps and so is the sister and the mother. During our visit, Giftone is at home and it's not because of the visit but due to school fee arrears. The mother says that the school had been lenient with them and now they have had enough of the delay. The child would like to become a doctor but he's hesitant he'll achieve this when he's constantly sent home. The family, therefore, is hopeful that he will be able to secure sponsorship so that he can realize his dream. He is a jovial fella and he wants to have a happy life. He, therefore, says during the visit that he wants to be a successful man in the future and also be able to elevate his mom's life too.
He is a student at Clevia school and is in grade two. He managed to score 578 out of 700 marks. When he gets sponsored, he will join Jagiet Academy and be able to benefit from quality education.