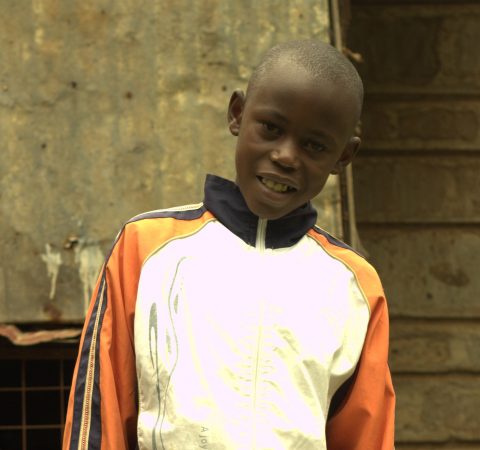 Force Breven Baraka was born on 22nd, October 2007. The child and the family live in the Ngando area. Breven is the last born in a family of four. The child stays with the mother and his stepfather who work every day to make a living and be able to cater to the family at the end of the day. The mother does casual work like washing of other people's clothes in the community and construction sites while the step-father is a supplier for Soda Company in the city.
The family lives in a single room semi-permanent house and which has electricity connected to it. Their house is not self-contained and therefore, they get to fetch water for domestic use from the nearest water vendors at KES10 per twenty liters jerican. The child shares a bed with his other siblings while the parents sleep on another bed. They use charcoal jiko and kerosene stove to prepare their meals as it is the most affordable. They share washrooms with their neighbors because their house is not self-contained.
Force Breven is a grade three student. In the future, Breven would like to be a doctor when he is done with his studies. He would like to do so because he would like to be treating his mother when she is sick. He is a student at Nelson Mandela School. In his recent selection interview, Baraka was able to get a total of 407 out of a possible 500 marks. When he gets a sponsor, he will continue to attend school there because it is one of our focus schools.