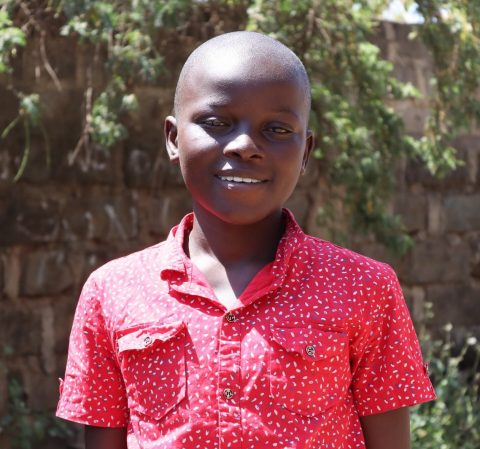 Fidel Castro is 11 years old. He was born on 9th, September 2009. The child and the family live in the Kabiria area in a double room house made of iron sheets and timber. Their area of residence is densely populated. Both the child's parents are present at home and are the ones who cater for the child and the rest of the family. Both the parents are not employed and have therefore been doing casual work to fend for the family. The mother washes other people's clothes after she closed her tailoring shop due to financial constraints and any other available work in the community while the father does any hustle after he was relieved of his chef job. Money has been a problem for the family and whatever they get from the little hustle is what they use as a family. They continue to hope for the best in the coming days.
At home, the family has electricity connected to the house and therefore, they can use it to do their various stuff without a problem. The child sleeps on a mattress that is put floor each night. The parents sleep on the only available bed in the house. The family fetches water for domestic from the nearest water vendors at Ksh.5 per twenty liters jerrican. Meals are prepared at home using charcoal jiko or kerosene stove since it's what the family can be able to afford at the moment. The family shares washrooms with their neighbors since their house is not self-contained.
Fidel is a grade three student at Oriang' primary school but has been away from school due to financial constraints. The parents are hopeful that they will be able to get money so that they can be able to enroll the child in another school in the city soon. The child loves school and would like to become an engineer in the future after he is done with his education. During his recent selection interview, the child managed to score a total of 444 out of a possible 500 marks. When he gets a sponsor, the child will be able to join Jagiet Academy which is one of our focus schools, and therefore, can benefit from quality education.