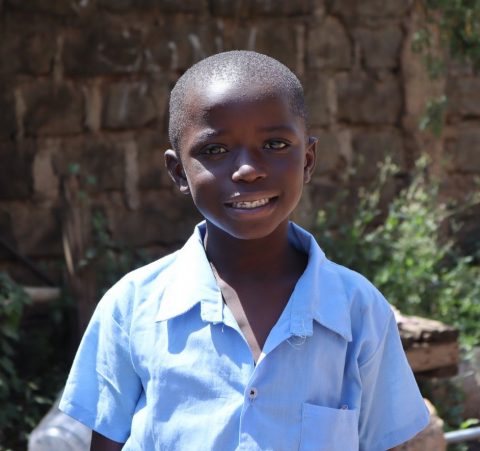 Eliakim is ten years old. He was born on 17th, September 2010. Eliakim and the family live in Wanyee close which is a densely populated area and which is full of activities. The family lives in a single room house made of iron sheets and Timber. Eliakim lives with both his parents who are the breadwinners of the family. The child's parents do casual work so as to be able to provide for the family which in most cases has proven to be a hurdle. The child's mother is a security officer in a firm that is within the city. The father works as a mason will do right now is not at work since the coronavirus pandemic struck. The family has therefore had it hard those days not enough money to cater for the family needs including Eliakim school fees. Eliakim is therefore constantly sent home due to school fee arrears and therefore his education is interrupted.
At home, there is electricity and this makes it easy for a child to revise even at night. The other family members are also to be able to use electricity to do their various activities. Their house is not self-contained and therefore, the family gets to fetch water for domestic use from the nearest water vendors at a cost of 5 shillings per twenty liters jerrican. The child shares a bed with his brother each night while the parents sleep on the other available bed in the house. The family shares washrooms with their neighbors and also uses charcoal jiko to prepare their meals as it is the most affordable to the family.
Eliakim goes to school at Jamhuri primary school and would like to become a pilot in the future so that he can transform his life for the better. He is passionate about transforming his life for the better and he thinks education is the key to achieving this. He is in grade three and enjoys school so much. During his recent selection interview, the child got 414 out of a possible 500. When he gets a sponsor, Eliakim will be able to join Jagiet Academy which is one of our focus schools, and therefore, be able to benefit from quality education.