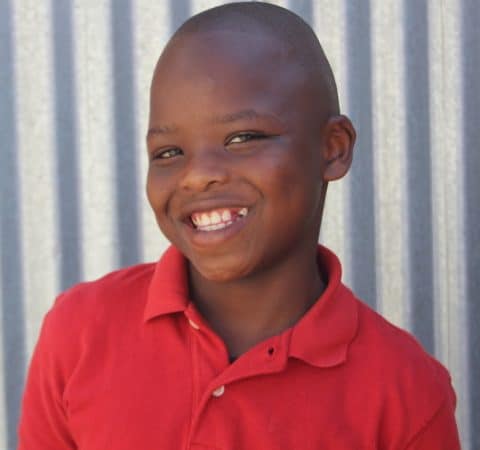 Denzel is nine years old. He was born on 6th June, 2008. He is a grade four student at Calvary Primary School. He lives with his mother at Waithaka in Dagoretti slum. They live in a single room house made of iron sheets and timber. In the house, they have a small table and chair where he does his homework and revision mostly during the night. He shares the bed with his mother at night. Their house is not self-contained and therefore, they get to share washrooms with other 24 household neighbours in the plot. The family buys both drinking and washing water from the nearby water vendors at a cost of Ksh.5 per twenty liter jerican.
 
Denzel's mother has tested HIV/AIDS positive and therefore under ARV(s) medication so that she can remain strong for her family. He has however tested HIV/AIDS negative. His parents recently separated and thus his mother was left alone and therefore is the sole bread winner of the family. His mother does odd jobs like doing laundry for people for 2-3 dollars so as to make ends meet at the end of each day. The income got is not that stable and therefore they have to survive with the little that is got. At times, they even have to skip meals due to lack of funds to buy food. At home, they use a kerosene stove to prepare their meals as it is the most affordable by the family.
Denzel is a jovial, chubby sweet boy. He has a beautiful smile and loves playing soccer with his friends during his free time. His favourite meal is pasta, beef and rice. He would like to become a Doctor when he grows up. In his end of third term exams he was able to score a total of 401 marks out of 500. His favorite subjects are English, Mathematics and Science.  
When he joins the program, Denzel will be enrolled at Jagiet Academy one of our focus schools.