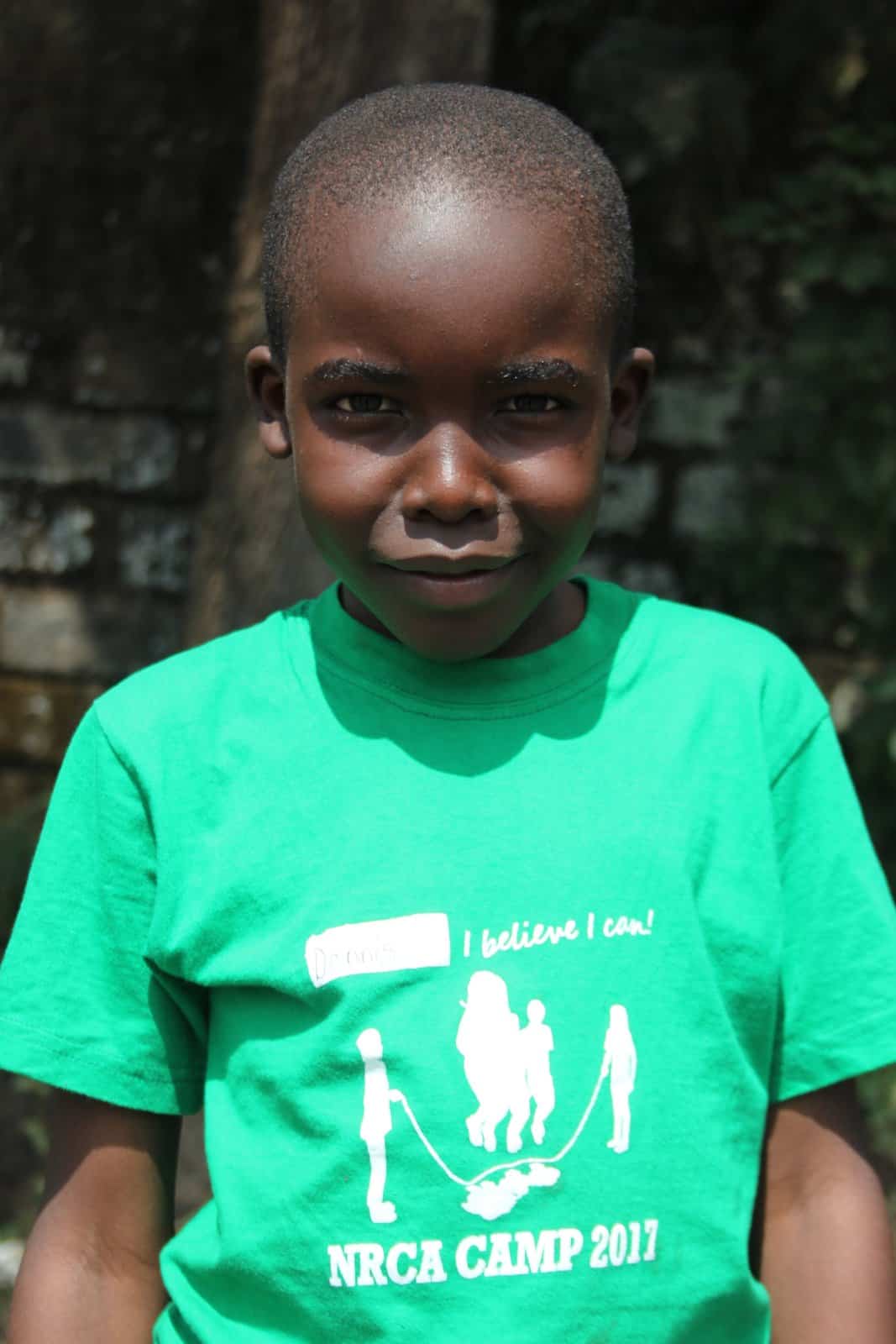 Dennis is nine years old. He was born on 25th, August, 2007. He is in the fifth grade at Children of Africa Hope Mission. The child lives at Ng'ando slums which is a densely populated area with his mother and brother. His mother has tested HIV/AIDS and on ARV(s) medication. The child has however tested HIV/AIDS negative. His parents recently separated and therefore, his mother left with him and his brother. The mother who is the bread winner of the family. When he joins the program he will enroll at Nelson Mandela Primary school which is a private school happens to be one of NRCA's focus schools.
The family lives in a single room stone house. The house has electricity connection in which they use for light at night. They usually buy water for domestic use from the nearby vendors at a cost of Ksh.5 per 20 liter jerican. They share washrooms with their neighbors. His mother does casual jobs like laundry so as to provide for the family. She also sells vegetable and mandazis in the area so as to get daily bread and be able to cater for the family at the end of the day. This helps to feed the family and for other home use. Dennis and his brother sleeps on a mattress that is put on the floor each night. They use a charcoal Jiko or kerosene stove for cooking meals. In the evening, he is able to do his homework more effectively due to the presence of electricity at home.
Dennis is a hardworking boy. He loves drawing and playing soccer. The child is very responsible according to the parent and that he does all the assigned tasks to the latter. He scored 416/500 marks during the interview. His favorite subject is Mathematics while his favorite meal is Ugali/Corn Meal and Fish. When he grows up, he would like to be a Doctor so that he can be able to treat the sick in the society.
Being in the program will be a great help to the family. This is because Dennis will not be sent home due to school fee arrears. He will also be able to get other school amenities like uniform and books and therefore ample time for learning courtesy of the sponsorship in the program.