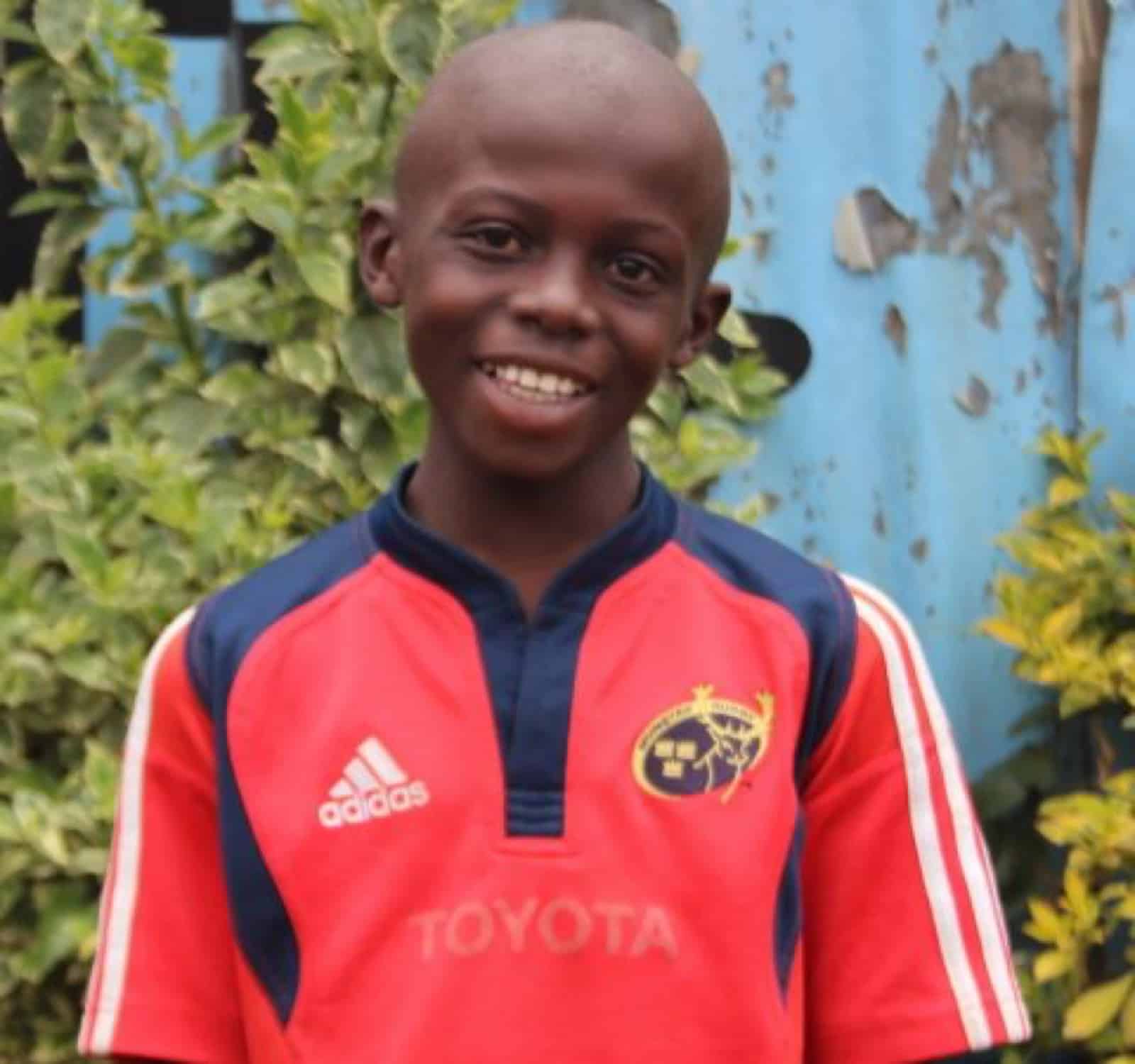 David is 11 years. He was born on 24th July, 2006.He is in the 5Th grade at Kawangware Primary School in Kawangware area. David lives with mother and his other two siblings in Ndwaru area. His mother is HIV/AIDS positive and on ARV(s) medication. When he joins the program, he will be able to attend Jagiet School, a private school that happens to be one of our focus schools. While in the program, he will be able to benefit from quality education, improved nutrition and healthcare.
David lives with his family in a single room house that is made of iron sheets and timber. The home is connected to electricity that is paid using tokens. The family gets washing and drinking water from the nearby water venders at a cost of KES 5 per 20 liter jerican. His mother plaits people's hair in the salon so as to earn a living. She is employed and therefore the money got is not enough to cater for all the family needs. They are however managing with the little that the mother earns.The family is able to have an access to three meals per day however little it is. They use charcoal and stove to cook food as it is the most affordable by the family. Both David and his siblings have a double decker bed in which they sleep on. The mother also has her own bed in which she sleeps on.
David's mother says that he is an obedient, hardworking and a confident child be it at home or at school. He likes going to school and really works hard according to the parent and this has seen him do well in the class and his academics in general. David's best subjects in class Mathematics and Swahili. In his placement interview, David was able to score a total of 433 out of a possible 500 marks. The child looks forward to becoming a Doctor by profession once he graduates from school. The child's best hobbies include playing soccer and reading story books. He likes these activities so much. The child also has best meal. His favorite meal is Ugali and Fish stew.