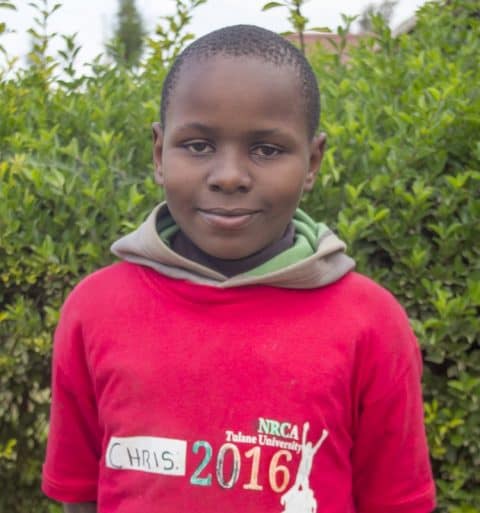 Christopher is 14 years old, born on 12/13/2002. He lives with his mother and brother in Kabiria slums. He is HIV negative tested. He is in eighth grade at Jagiet Academy which is a private and one of our focus schools. He has been in the program for eight years and his sponsor recently abjured. He has benefitted from quality education, medical and community support.
The family lives in a one roomed house made of old rusty iron sheets. The house has an electricity connection which they use for lighting at night. This enables him to study comfortably. They use charcoal for cooking food at home because that is the only fuel they can afford. They also buy water from nearby water vendors because their house has no running tap water. At home, Christopher gets three meals per day. He sleeps on a bed and shares it with his brother. The mother does casual jobs like washing people's clothes and doing any casual jobs that come knocking her door for an income.
At school, Christopher is doing fairly well. He is well behaved and determined to succeed academically. He would like to become a mechanical engineer in the future. He enjoys playing soccer with his friends. His favorite food is chicken and fries.