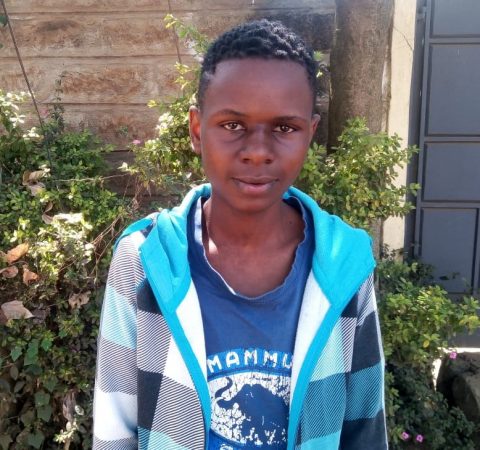 Christopher was born on 12/13/2002. He lives with his mother and brother in Kabiria slums. He is pursuing certificate in motor vehicle mechanic at Don Bosco Technical Institute. He has been in the program for nine years and he has benefitted from quality education, medical and community support. Unfortunately his sponsor recently abjured.
Christopher is determined and performs fairly well. He is a well disciplined and social young man. He likes playing soccer with his friends. Christopher eats three meals per day and sleeps on a bed shared with the brother. His best meal is chicken and fries.
The family lives in a one room house made of old rusty iron sheets in Kabiria slum. The house has electricity for lighting at night. This enables him to study comfortably during school break. They use charcoal for cooking food at home because that is the only fuel they can afford. They also buy water from nearby water vendors because their house has no running tap water. At home, Christopher gets three meals per day. He sleeps on a bed and shares it with his brother.