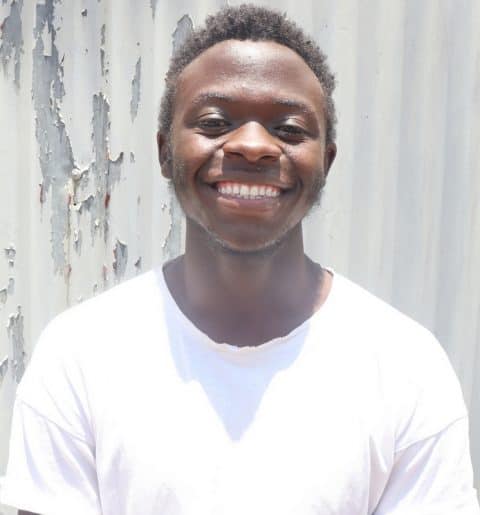 Calistars is 18 years old and aspires to pursue medical engineering studies. His sponsor recently abjured. He joined the program on 7/26/2010. He graduated from Parklands Boys high school in November 2019 and aspires to pursue a 2-year diploma in medical engineering in September 2020.
While in the program he has benefited from basic computer applications, life skills training, career development, and sexual reproductive health programs.
Calistars lives with his mother who is a widow and HIV positive. They stay in a two-roomed partitioned house using iron sheets and Timber. Her mother is the breadwinner of the family and does casual jobs to sustain her family something difficult since her income is not steady.
Calistars is respectful, self-driven and flexible. He enjoys playing basketball and hopes to join the Kenya Basketball federation. He appreciates Ngong Road Children Foundation for granting him this gracious opportunity to be educated and his optimistic to complete his studies and transform his life.