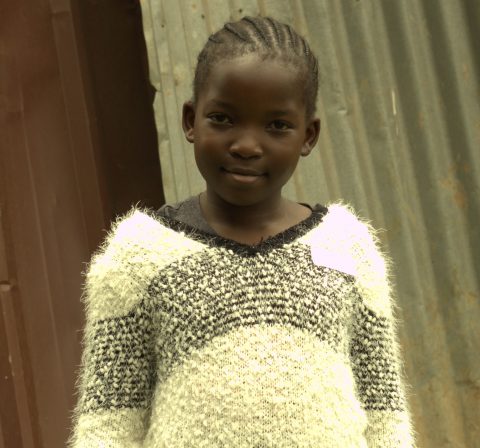 Joyline Bright was born on 9th, September 2011. The child and the family live in Lenana. She is the last born in a family consisting of three children. They live in a double room house made of iron sheets and timber. The child's mother is the sole breadwinner of the family since the father passed on in 2018. She sells fish in the community to make a living. Things have never been easy for her and the family due to the lack of enough money.
At home, Joyline and the family uses electricity at night for their various activities. The child shares a bed with the other siblings at night. The family uses charcoal Jiko or kerosene stove to prepare their meals. They have no tap water at home and therefore, they get to fetch from the nearest water vendors at KES10 per twenty liters jerican. The family also shares washrooms with their neighbors because their house is not self-contained.
Joyline goes to school at Satellite Primary school. She is in grade three and would like to be a journalist once she is done with her education. In her recent selection interview, the child was able to score 406 out of a possible 500 marks. Joyline will join Ngando preparatory when she joins the program and be able to benefit from quality education.