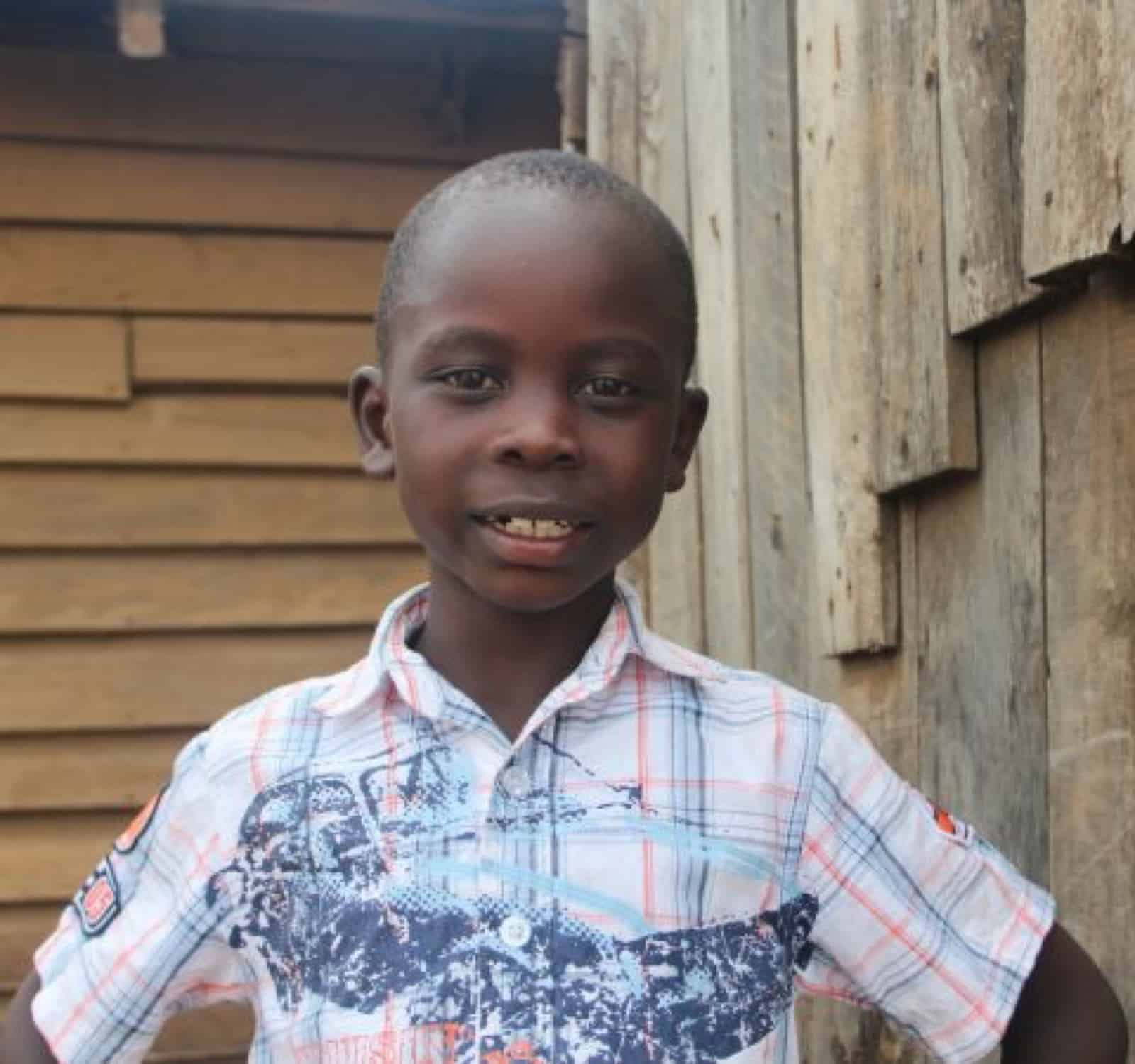 Branton is seven years old. He was born on 17Th, March, 2010. He is in second grade at Light Christian Educational Center. He lives at Kawangware slums which is densely populated with his grandmother, mother and sister. His mother has tested HIV/AIDS and on ARV(s) medication. The father of the child left on learning of his mother's health status. Therefore the grandmother takes care of them. When he joins the program he will enroll at Jagiet Academy a private school which happens to be one of NRCA's focus schools.
The family lives in a single room house made of old rusty iron sheets. The house has no electricity connection and therefore they use kerosene lamp for light at night. They usually buy water for domestic use from the nearby vendors at a cost of Ksh.5 per 20 liter jerican. His grandmother does casual jobs like laundry so as to provide for the family. She also sells chicken in the community so as to add to the income she gets from laundry work. This helps to feed the family and for other home use. Branton and his sister sleeps on a mattress that is put on the floor. They use a charcoal Jiko or kerosene stove for cooking depending on the availability of fuel. He uses kerosene lamp to do his homework in the evening.
Branton is a hardworking boy, he loves playing and his favorite games are soccer and hide and seek. The child helps at home in whatever chores he is assigned. He scored 464/500 marks during the interview. His favorite subject is English while his favorite meal is Ugali/Corn Meal and Fish. When he grows up, he would like to be a pilot so that he can travel around the world.
Being in the program will be a great help to the family. This is so because Branton will not be sent away from school due to lack of school fees and therefore, he will be able to get quality education. The child will also be able to get other school items provided by the program through the sponsorship.