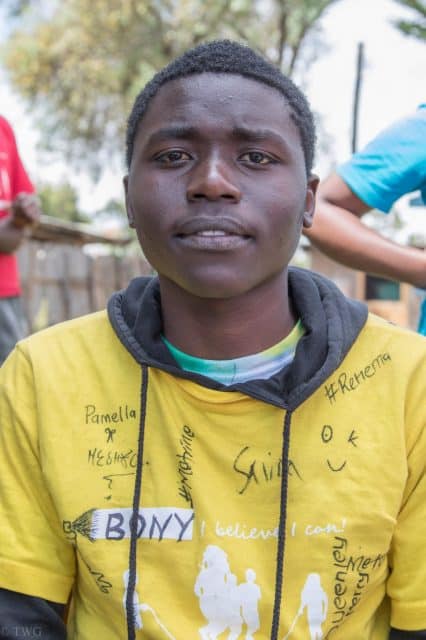 He was born on 7/22/1999. He is 20 years of age. He lives with his mother who is HIV positive. Bonventure is HIV negative. He lives in a one-roomed house with his mother, brother, and sister. The house has no electricity; they use a kerosene lamp for lighting up the house at night. Bonventure, his mother and sister share a bed at night.
Bonveture , aspires to be an Electric Technician. Currently, he is enrolled at the National Industrial Training Authority pursuing a two-year course in Electrical Technician.
While in the program he has benefited from basic computer applications, life skills training, career development, and sexual reproductive health programs.
His hobbies are playing football and athletics.