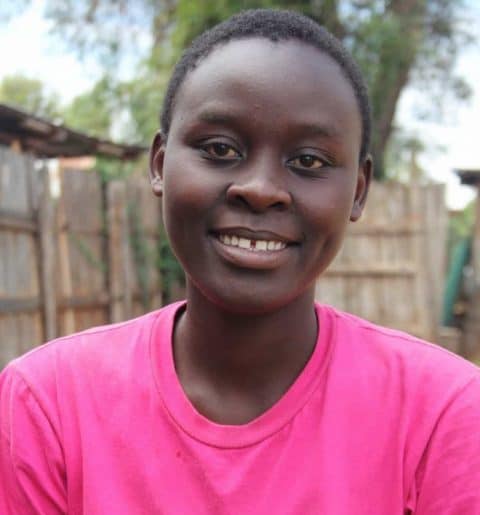 Benta Moraa is 19 years old. Her sponsor recently abjured. She joined the program on 10/18/2012. She went to Kereri high school where she completed high school education and scored a mean grade of C+ in the Kenya Certificate of Secondary Education. Her mother is HIV positive and she tested negative. Her father abandoned them at an early age and thus the mother is the sole breadwinner.
Benta aspires to pursue a four-year bachelor's program in commerce and hope to major in accounts. While in the program he has benefited from basic computer applications, life skills training, career development, and sexual reproductive health programs.
The mother works in a kiosk. The kiosk is made of sacks and has an earthen floor. She sells food and her clients are by-passers and people working in construction sites. The family lives in a one-roomed stone-built house.
Benta enjoys singing and reading informative materials and considers her self good in numbers. This is proven by her love in mathematics and Business studies.
She hopes to join University in September 2020 and is grateful for the opportunity that Ngong Road Children Foundation has accorded her so far. She looks forward to transforming her life and that of her family.