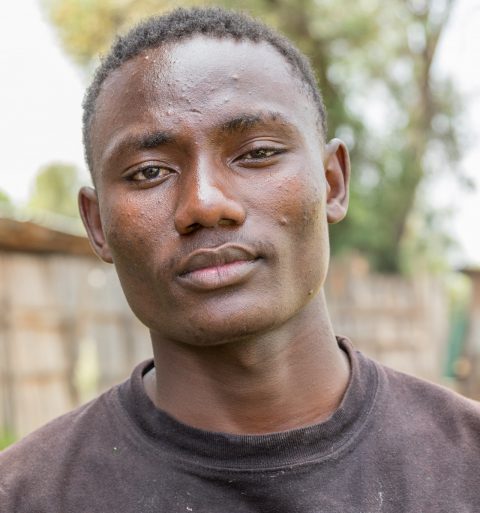 Benard is 22 years old, born on 15th April 1997. He is in form Four at Parklands High which is a county and boys boarding school. He has been in the program since 2012. While in the program he has benefited through education, nutrition, health, and community support. Also, he has gone through career development and sexual reproductive health and life skills training. He actively participates in the Saturday program and likes playing rugby. He lives with his aunt, sisters, brothers, nieces, and nephews. His parents died of HIV/AIDS but he has tested negative.
The fourteen family members live in a single-roomed house made of iron sheets in Ngando slum a densely populated area. The house has no electricity and they use a tin lamp for lighting at night. They use a stove to cook their meals. The family shares bathroom and toilet facilities with their neighbors. Bernard eats three meals a day and shares a bed with his siblings. His aunt does manual jobs like laundering clothes for an income.
Bernard is an average performing student. He is outgoing and has many friends. He would like to be a chef in the future. Bernard said he will be happy for sponsorship and will continue working hard in his studies.