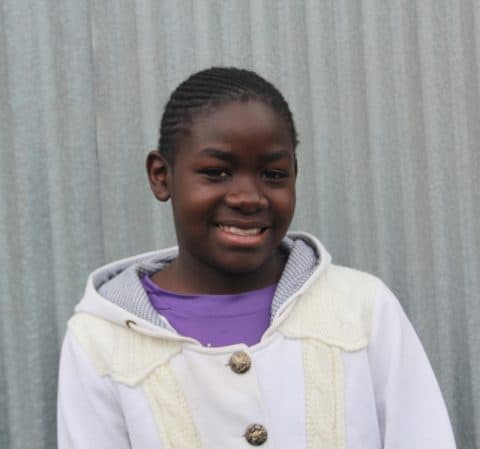 Sharon Becks Adhiambo is 11 years old. She was born on 2ndNovember 2006. Sharon is a student schooling at Kawangware Primary school. The child is in class five. Sharon is last born in a family of three siblings. She stays with her mother who is HIV/AIDS positive and therefore on ARV(s). She has however tested HIV/AIDS negative. Their area of locality is called Aslum and is densely populated. The area is full of activities from different people who are out to make end meet come the end of the day.
The family stays in a one room house which is very small for the whole family. They are however forced to live by that since that's what their income can allow. The family is undergoing life challenges since Sharon's mother who happens to be the bread winner of the family and who separated from Sharon's father is overwhelmed with responsibilities at home. She is unemployed and normally does casual jobs like washing other people's clothes so as to get her daily income. This has proven to be a real test and therefore they at time have to forego some basic needs due to lack of money for the family. Their house is connected to electricity and therefore Sharon and her siblings are able to use it in the evening to do their studies at ease. The family is able to fetch water from the nearest water vendors at a cost of Ksh.5 per 20 liter jerican. They share washrooms with their neighbors since their house is not self-contained. The place is highly populated with many activities. The environment is not good since it is close to dumping site. Therefore there is a strong stench emanating from the dirt thrown there.
During our home pre-visit, she had been sent from the school due to school fees arrears. She is a disciplined and a determined child in life according to her parent. She is equally talkative and is always ready to learn new things and this makes the parent to be very happy. She would like to become a News Anchor when she is done with her academics. Sharon's best meal is French fries and chicken. During her free time she loves reading story books and writing.
This will in return help lead her out of the poverty cycle that the family languishes in. When selected to join the program, the child will be able to join Jagiet Academy which is one of our focus schools.