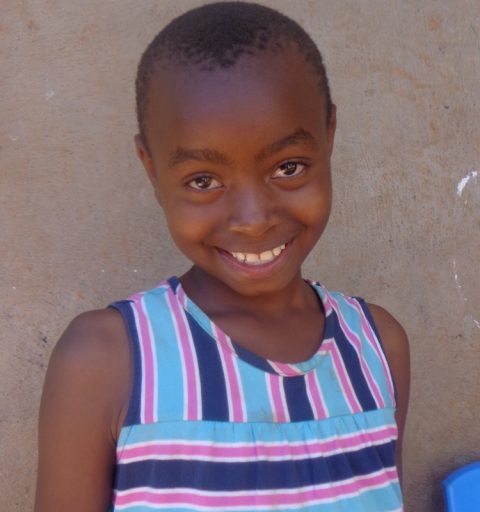 Audrey Atieno is nine years. She was born on 16th, April, 2010. She and the family live in Waithaka area. The child's mother is HIV/AIDS positive and therefore under ARVs medication for now. The child recently moved to her aunt's place so that she can continue with her studies because the mother is unable to cate for her school fees and other needs in school. At home, both the aunt and the uncle are the breadwinners of the family. The aunt makes her living through, washing of people's clothes while the uncle is a taxi driver. The income got by both is the one that is used by the family for upkeep. In most cases, it is usually not enough and therefore, they have to forego some needs. They are however managing for now even as they hope for better days ahead.
The family lives in a three room permanent house. The child and her aunt's children have a room where they sleep. They have a double decker-bed that they sleep. The aunt has a room that she sleeps on with her husband. At home, they use both gas cooker and kerosene stove to make their meals. The house is not self-contained and therefore, the family has to share washrooms with their neighbors. They also get water for domestic use at home from the nearest water vendors at ksh.5 per twenty liters jerican.
Audrey is a student at Kabiria primary school. She is in class three. The child would like to become either a Lawyer in the future. She likes to read books and at times play skipping rope when she is free. When she gets a sponsorship, Audrey will be able to join Jagiet which is one of our focus schools and therefore be able to benefit from education sponsorship.