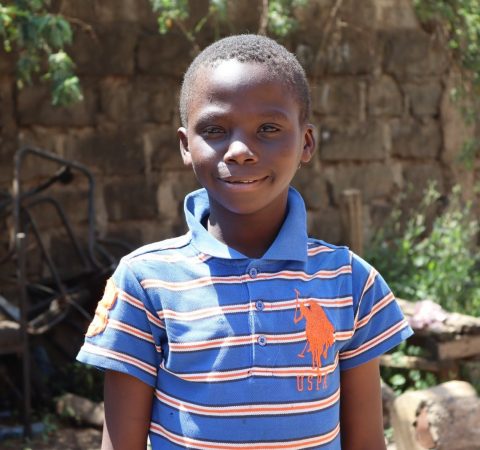 Arshavin is 11 years old. He was born on 28th September 2009. The child and the family live in the Kabiria area which is densely populated and even be able to see people with lots of activities. All this is because they want to make a niche for the day. Arshavin's family is no exception. The child's mother does laundry for other people in the community when the father also does casual work like construction so as to make a living and be able to cater for the family at the end of the day. The income got is usually not enough and the family is forced to forgo some needs because there's not enough money. Despite all the difficulties that the family faces financially, they are optimistic that all will be well in the near future and that they'll be able to fully cater to the family's needs and be able to see their children finish school successfully.
The family lives in a single room house is made of iron sheets and Timber. The house has electricity connected to it and therefore, the family is able to use it at night to do their various stuff without a problem including the child. The child shares a double-decker bed with his elder sibling each night. The family has no tap water at home and therefore, they get to fetch water for domestic use from the nearest water vendors at Ksh.5 per twenty liters jerrican. They use either charcoal jiko or kerosene stove to make their meals as they are the most affordable. The family also shares washrooms with their neighbors.
Arshavin is a grade three student at Kabiria Grace Academy. The child would like to finish school successfully and become a lawyer in the future. He would like to transform his life for the better and he believes that education is key to achieving this. He has therefore promised to work hard in school always. During the recent selection interview, he managed to score 438 out of a possible 500 marks. When he gets a sponsor, he will be able to join Jagiet Academy, which is one of our focus schools and be able to benefit from quality education.