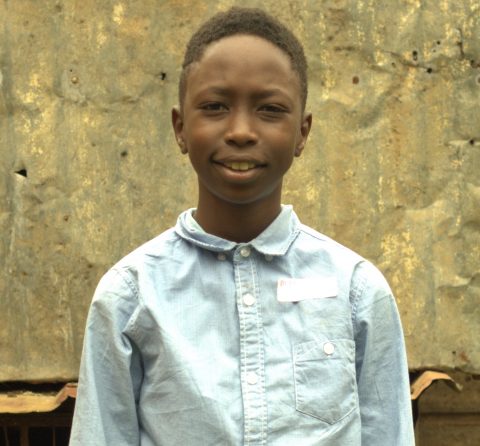 Alpha Baraka was born on 17th, July 2010. The child and the family stay in the Githembe area with his mother and his elder brother. Alpha's mother is the sole breadwinner of the family since her husband left them and married another wife. She is a hairdresser and also does any other casual job in the community. What she gets is what the family uses for upkeep.
The family stays in a single room house made of iron sheets and timber. Their house has electricity and therefore, they can use it at night. At home, the family uses charcoal jiko and kerosene stove to make their meals as they are the most affordable. The child sleeps on a mattress that is put on the floor together with his brother. The mother sleeps on the only available bed in the house.
Baraka is a student at Friends of Joy School. He is in grade four and would like to become a lawyer when he is done with his studies and be able to defend the needy in the court. During his free time, Baraka likes to play soccer with his friends. In his recent selection interview, the child was able to get a total of 415 out of a possible 500 marks. The child will be able to join Jagiet Academy when he gets a sponsor and be able to benefit from quality education.