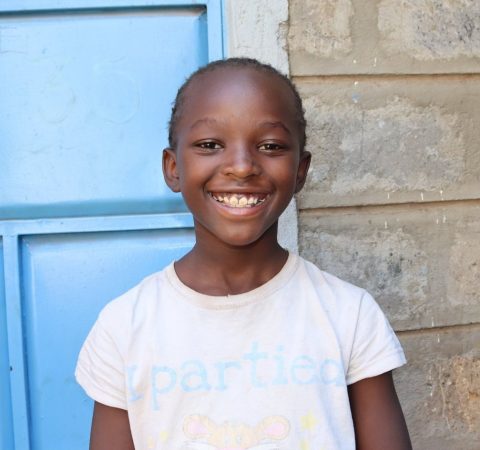 Ann is nine (9) years old. She was born on 22nd, March 2011. The child and the family live in Kawangware slums which are densely populated. The child's mother and father do casual work so as to provide for the family at the end of each day. Her father is a motorcycle (Bodaboda) operator while her mother washes clothes for other people in the community and also does tailoring so as to add to her income. What is got is the one that the family uses for upkeep though it's usually not enough in most cases. They are however optimistic that things will improve soon and that they will also get to live well.
The family lives in a double room permanent house. They have electricity connected at home and therefore, they are able to do their various stuff at home without a problem. Janet likes to help in doing some home chores whenever she is free and is called upon. This makes her mother happy. The child shares a double-decker bed with her siblings and a cousin each night. The family prepares their meals using either a gas cooker or a kerosene stove depending on the availability.
Anne is a student at Bethany Joy School. She is in grade four and does well in her studies. The child would like to be a teacher when she is done with her education. She managed to score 420 out of a possible 500 marks during the recent selection interview. She is not always in school because of school fee arrears and this saddens the mother who would like to see her daughter in school always. When she gets a sponsor, Ann will be able to join Jagiet Academy, which is one of our focus schools, and therefore be able to benefit from quality education.